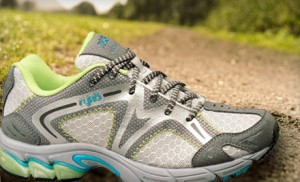 If you're still working on back to school shopping or if you need new shoes for fall, this deal is for you!  Get a $40 Shoebuy.com credit for just $20!   I love this deal and buy it every year when it comes around!
The extensive online shop has something to suit every man, woman, and child, accommodating a huge range of fashion senses and functional needs. Ladies can dress for fall with Adi Designs' ultra-suede slouchy boots, available in black or gray and embellished with two golden buckles ($39.95), while men can defeat the elements in RocSocs, which boast a water-dissipating shell and thick sole ($34.95). Academie Gear's James shoes keep young boys' delicate toes shielded in chocolate-oiled nubuck ($68.95).
If you are new to Groupon, register here first to grab this deal–> Groupon registration 
If you're already registered, click here to get this deal–> Shoebuy.com:  $20 for $40 of shoes and accessories
Limit 1 per person, valid online only.
*This post may contain affiliate links. Please refer to my disclosure