If you're headed to a restaurant this weekend and you don't want to bust your budget, check out the top printable restaurant deals and coupons that are available right now!
Here are my two favorite deals this week: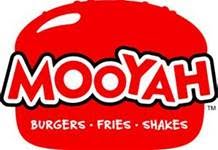 If you love burgers and you have a Mooyah in your area, right now you can get get a FREE burger with the purchase of fries and a drink!  We have a Mooyah just around the corner from us and their burgers and fries are sooo bad but sooo good!
Click here to "like" their page on Facebook and claim your free coupon–> FREE Burger at Mooyah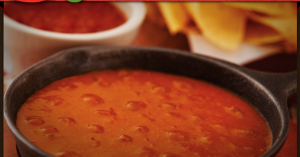 Don't miss out on this Chili's coupon for a free appetizer or dessert!  It's always a tough call between the two for me, but I love their skillet queso, so I usually give in and get that!
Click here to grab your coupon–> Chili's free appetizer or dessert coupon
Here are more printable restaurant coupons:
AmPm coupons – $1 Breakfast Sandwich (exp: 12/31/2012)
Arby's – FREE Classic Roast Beef Sandwich with the purchase of a small drink when you sign up for its Arby's Extras program
Arby's – Free Peppermint Swirl Shake with Purchase of a Combo
Au Bon Pain Catering Coupons – $20 Off $100 Catering Order (exp: 12/21/2012)
Blimpie – Buy 1 Get 1 FREE 6-inch Sub, "like" Blimpie on Facebook to print this coupon
Boston Market Restaurant – $4 off $20 in Purchases (exp: 11/20/2012)
Carls Jr Coupons – $1 Off Small Combo (exp: 11/30/2012)
Carrabbas Coupons – $10 Off 2 Entrees (exp: 12/9/2012)
Corner Bakery Cafe – FREE Bakery Fresh Sweet with Lunch or Dinner (exp: 12/4/2012)
Hardees Coupons – $1 Off Small Combo (exp: 11/30/2012)
Hardees Restaurant – $1 off Ribeye Steak, Egg, & Cheese Biscuit Combo (exp: 4/15/2012)
Honey Dew Donuts – Free Cinnamon Stix with Purchase of XL Coffee or Free Espresso Shot in any Coffee (exp: 11/30/2012)
Houlihans Coupons – $15 Off $30 Food Purchase (exp: 11/20/2012)
Huddle House Restaurant – $3.49 2 Eggs and Bacon or Sausage, includes grits or hasbhbrowns and toast (exp: 11/30/2012)
IKEA Restaurant – Eat for Free When You Deduct Your Bill from a $100 Home Furnishings Purchase Starting 11/23 (exp: 11/25/2012)
Jack In The Box Coupons – $1 Off Sourdough Cheesesteak Melt (exp: 11/28/2012)
Maggiano's – $10 off coupon when you sign up for their e-club
Maggie Moo's Ice Cream – Buy 2 Quarts and Get One Free (exp: 12/31/2012)
Orange Julius – Buy 1 Get 1 FREE drink when you join the Julius League
Planet Hollywood Coupon – $5 Off $20 Purchase (exp: 2/28/2013)
Qdoba Mexican Grill – FREE Chips & Salsa or regular drink when you join Qdoba Rewards Club
Romano's Macaroni Grill – Save $5 when you join their e mail club
Rubios Coupons – Free drink with any purchase (exp: 11/18/2012)
Smokey Bones Restaurant – $5 off $15 in Purchases (exp: 11/18/2012)
Steak Escape Coupons – Free Small Fry WYB Turkey Sandwich (exp: 11/30/2012)
TGI Fridays Coupons – Buy 1 Entree Get 1 50% Off (exp: 11/21/2012)
Wetzel's Pretzels – Free Lemonade with Purchase of a Wetzel Dog or Wetzel Bitz (facebook) (exp: 12/31/2012)
See more printable coupons including retail coupons and restaurant coupons here–> Printable coupons
See more freebies here–> Freebies
See more restaurant deals here–> Restaurant deals
(Thanks Surviving the Stores and Smart Couponing)