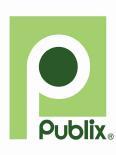 Thanks to Brittany from The Prudent Patron for the weekly Publix deals! Here are the highlights for the week. You can find all of the deals for the week at The Prudent Patron (this is based on the Florida/Southern Georgia market)
Here are some of the items you can get for FREE this week:
Banquet Breaded Chicken Nuggets, Patties, Tenders, Strips, or Popcorn Chicken, 24 oz, BOGO $4.99
-$1.50/1 Banquet Boneless Chicken peelie (exp 03/01/2013)
-$5/2 Banquet Poultry items 24oz or larger, valid starting 1/7/12, limit one coupon per purchase, may not be combined with any other coupon, Publix coupon – Tailgating Rewards Booklet (exp 2/4/2012)
Final price: As low as 2 bags for FREE
Hunt's Tomato Ketchup, 24 oz, BOGO $1.75
-$2/2 Hunts Ketchup 20+ oz PUBLIX coupon Conagra You Earned It Booklet
Final price: 2 for FREE
Dannon Activia Yogurt, 4 ct, 3/$6
-$1/1 Dannon Activia, 4pk or Larger, Any tearpad (exp 12/31/2012)
–$2/2 Dannon Activia TARGET coupon
Final price: As low as FREE!
Oral B Indicator, Advantage, or Complete Toothbrush, 1 ct, 2/$4
-$1/1 Crest Toothpaste, 4 oz+, Oral-B Manual Toothbrush, Crest ProHealth, Scope Rinse, 237ml+, excludes Trial Size, PUBLIX COUPON Publix Special Olympics Coupon Sheet (exp 01/31/2012)
-$1/1 Oral-B Pulsar, 3D white, Pro-Health, Complete or Any 2 Indicator or cavity Defense Manual Toothbrushes 12/11/2011 RP Insert (exp 01/31/2012)
-$0.75/1 Oral-B Pulsar, 3D white, Pro-Health, Complete or Any 2 Indicator or cavity Defense Manual Toothbrushes 12/11/2011 RP Insert (exp 01/31/2012)
-$0.75/1 Oral-B Pulsar, 3D white, Pro-Health, Complete Manual Toothbrushes 01/01/2012 P&G Insert (exp 01/31/2012)
Final price: As low as FREE
Here are some of the items you can get for less that $1 this week:
Apple & Eve FruitSmarts Juice Beverage, or Fruitables Fruits & Vegetables, or 100% Juice, 64 oz, BOGO $3.49
-$0.75/1 Fruitable Bottle or 8 pk Blinkie
–$1/1 Apple & Eve Fruitables, 8 pk Juice Boxes or 64 oz Bottle
–$1/2 Apple & Eve Fruitables Bottle 46 oz or Juice Boxes 8 pk
Final price: 75¢ each
Lender's Bagels, 6 ct, BOGO $1.95
Final price: 98¢ each
Marzetti Dip, 13 to 15.5 oz, BOGO $3.69
–$1/1 Marzetti Veggie Dip
–$1/1 Marzetti Otria Greek Yogurt Dip
Final price: 85¢ each
Nabisco Ritz Crackers, 7.5 to 16 oz, BOGO $3.09
–$1/2 Nabisco Crackers (Good on any 9 oz. – 16 oz. packs)
–$1/2 Nabisco Snacks, not valid on single serve sizes
-$2/3 Nabisco Honey Maid, Newtons, Ritz, Crackerfuls, Teddy Grahams, Snack Well's, Wheat Thins, 100 Cal and Triscuit 01/08/2012 SS Insert (exp 01/27/2012)
-$3/3 Nabisco Honey Maid, Newtons, Ritz, Crackerfuls, Teddy Grahams, Snack Well's, Wheat Thins, 100 Cal and Triscuit 01/08/2012 SS Insert (exp 01/27/2012)
-$1/2 Nabisco Crackers
Final price: As low as 55¢ each wyb 6
$3/2 Johnson's Baby Products, 15 oz
–$1/1 Johnson's Baby or Natural Lotion
-$1/1 Johnson's Baby or Natural Lotion, excludes sizes 1-4 oz.
-$1/1 Johnson & Johnson Baby Products, 1-4 oz 01/08/2012 SS Insert (exp 02/19/2012)
–$1/1 Johnson's Shampoo
-$1/1 Johnson's Baby or Natural Lotion, excludes sizes 1-4 oz.
-$1/1 Johnson's Baby Oil Product, excluding 3 oz. size
–$1/1 Johnson's Baby Oil Product, Excludes 3 oz size
–$2/2 Johnson's Bedtime Products, any
Final price: As low as 65¢ each