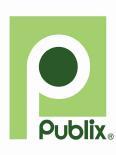 Thanks to Brittany from The Prudent Patron for the weekly Publix deals! Here are the highlightsfor the week. You can find all of the deals for the week at The Prudent Patron (this is based on the Florida/Southern Georgia market)
Here are some of the items you can get for free this week:
Dove Anti-Perspirant & Deodorant, 2.6 oz, (excluding Dove Ultimate), BOGO $2.99
-$3/3 Participating Unilever Products: Suave Men Shampoo/Conditioner, AXE Shampoo/Conditioner, Styling, Shower Gel and Anti-Perspirant/Deodorant, Consort Hair Spray, Degree and Dove Anti-Perspirant/Deodorant, Dove Men + Care Body Wash & Bar Soap, Lever 2000 Bar Soap, and Vaseline Men Fast Absorbing Lotion Publix Green Advantage Buy Coupon starting 10/8
-$0.75/1 Dove Anti-perpirant or Deodorant, Body Mist 10/2/2011 RP Insert (exp 10/30/2011)
–$1/1 Dove Go Sleeveless Deodorant Rolling (if included)
Final price: As low as FREE  (the green flyer is not available until Saturday).
Mueller's Pasta 12 to 16 oz, (excluding Lasagna, Jumbo Shells, and Noodles), BOGO $1.49
-$1/2 Mueller's Pasta 13.25 oz+ blinkie (exp 10/23/2011)
-FREE Mueller's Pasta wyb two Ragu Pasta Sauce 9/11/2011 RP Insert (exp 10/9/2011)
-$.55/1 Mueller's Pasta (sign up required)
Final price: 20¢ each –  two FREE if you are buying Ragu
Here are a few items you can get for under $1 this week:
Beech-Nut Stage 2 Baby Food, 4 oz, BOGO $0.55
-$1/8 Beech-Nut Stage 2 Jars Blinkie (exp 12/31/11)
–$2/20 Beech-Nut Jars Rolling
–$2/16 Beechnut Jars Rolling
Final price: As low as 15¢ each
Classico Pasta Sauce 8.1 to 24 oz, BOGO $2.89
-$1/2 Classico Pasta Sauce Wine Hangtag (exp 10/31/2011)
-B2G1 Classico Red Pasta Sauce FREE WYB (2) Classico White Pasta Sauces (DND5) – valid up to $2.29 hangtag (exp 12/31/2011)
Final price: As low as 15¢ each wyb 6
Hidden Valley Ranch Dressing or Farmhouse Originals, 16 oz, (excluding Organic Ranch), BOGO $3.35
-$1/1 Hidden Valley Farmhouse Originals Dressing 8/21/2011 SS Insert (exp 11/30/2011)
-$1/1 Hidden Valley Farmhouse Originals Salad Dressing 10/2/2011 SS Insert (exp 11/19/2011)
-$1/1 Produce WYB 2 Hidden Valley Dressing tearpad (exp 6/30/2012)
Final price: 68¢ each
Shedd's Spread Country Crock 45 oz, 2/$6
-$.50/1 Shedd's Spread Country Crock 45 oz Winn Dixie Oh How Sweet It Is Coupon Flyer
-$1/1 I Can't Believe It's Not Butter!, Promise Spreads, or Country Crock Spreads (45 oz) Publix Coupon Better Eating.Better Living booklet (exp 10/26)
–$0.60/1 Shedd's Spread Country Crock Rolling
–$0.40/1 Shedd's Spread Country Crock (IE) Rolling Printable (FF)
–$0.40/1 Shedd's Spread Country Crock Spread Rolling
Final price: As low as 90¢ each
Progresso Soup 18 to 19 oz, 4/$5
-$1/4 Progresso Soup, 18 or 19 oz can Publix Better Eating Better Living In-Ad Coupon
-$1/4 Progresso Can Soups 10/2/2011 GM Insert (exp 11/26/2011)
-$1/4 Progresso Soups (exp 11/2/2011)
–$1/4 Progresso Soups Rolling
-$1/4 Progresso Soup Cans 9/11/2011 GM Insert (exp 11/5/2011)
-$0.50/2 Progresso Light Soup Weight Watchers, Sep/Oct 2011 (exp 11/30/2011)
Final price: As low as 75¢ each