Did you grab all of the hot printable coupons that were posted today?  Here's a round-up in case you missed something!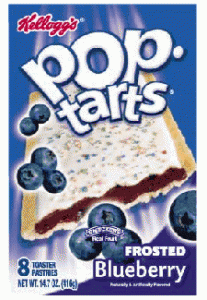 There is a SUPER hot printable coupon available here for $2 off 3 Pop Tarts! Printable coupons for Pop Tarts are VERY rare and I don't think I've ever seen any Pop Tarts coupon with that high of a dollar value!  Usually they are $1/2 or $1/3!
There should be some good sales on these within a few weeks as back to school sales start. Print this fast before it's gone and hang on to it!! I found mine under the zip code 77041 when I sorted by "Foods." There's a $1/3 Pop Tarts Target printable, too! Hopefully there will be a GREAT sale (or even a gift card deal) so we can use both coupons together!
GM released some HOT cereal printable coupons yesterday. We should start seeing some good sales on cereal as the back to school sales start in the next few weeks, so hopefully these will match up with some of the deals!
Save $.50/1 Honey Nut Cheerios (if you have stores that double, you should be able to get a great deal using this coupon!)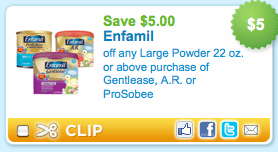 There is a new printable coupon for $5/1 Enfamil here. You can pair this with the $2/1 Enfamil coupon in the Walgreens infant care booklet and you should be able to get a good deal! If you have any formula checks you've received by mail, you should be able to use those, too, since formula checks are processed as actual checks rather than as coupons!  There is also a deal at CVS this week:  Buy 2 formula, get a $6 ECB.
Have you printed the $.50/1 Chex Mix coupon here yet? Hurry and grab it because the Chex Mix will be 10/$10 at CVS next week, so it will be just $.50 after coupon!
If your stores double coupons, you should be able to get Chex Mix for free during a 10/$10 sale, too, so it may be worth it to print it and hold on to it!  If the coupon doesn't show up automatically under your zip code, you might want to try sorting by "Foods" and using the zip code 77063.
*This post may contain affiliate links. Please refer to my disclosure policy for more information