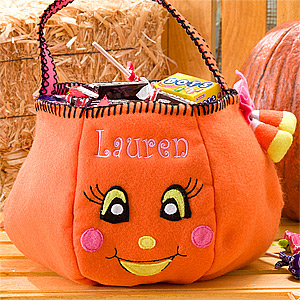 PersonalizationMall.com has an awesome deal on these personalized trick or treat bags! You can get them for just $8.49! These are so cute and they will be easy to store. Plus, your kids can use them year after year! Hurry because this is a daily deal promotion and they are selling out quickly!
Here are some of the bags you can choose from: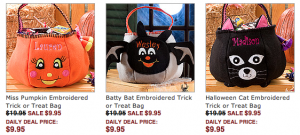 Search for Halloween Treat Bags when you get to the site. Make sure you enter the code DEFDEALS15 at check-out to save 15% on your purchase. This brings your total down to $8.49. Cheapest shipping and handling is $4.95 (it does not default to this option, so you will have to manually change it).
*This post may contain affiliate links. Please refer to my disclosure policy for more information