Paper products are a necessity, but finding deals on them is getting harder and harder!  Here's a round up of the best deals on paper products this week!
AMAZON: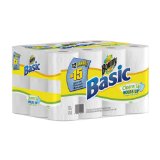 Charmin Ultra Soft Double Rolls – 40 count (equivalent of 80 single rolls) – $31.67 shipped ($.39 per roll)
Bounty Basic Paper Towels – 12 count giant (equivalent of 18 single rolls) – $17.31 shipped ($.96 per roll)
Throw in a $5 Amazon gift card that you've earned from Superpoints or Swagbucks, and you've got an even better deal!
CVS:
Find more CVS deals for the week here–>CVS deals for the week of 4/22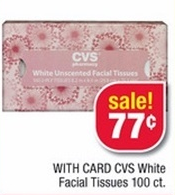 CVS facial tissues (100 ct) – $.77
Earth Essentials paper towels (8 ct) – $3.99
Earth Essentials bathroom tissue (12 ct) – 2/$10
Scott single roll bath tissue (1000 sheets per roll) – $.88
RITE AID:
Find more Rite Aid deals for the week here–>Rite Aid deals for the week of 4/22
Buy Brawny paper towels (8 ct) or Quilted Northern toilet paper (12 ct) – $6.99
$1/2 Brawny paper towels (2 ct+) – 3-4 RP
Final Price = $6.49 each after coupon (when you buy 2 Brawny)
Buy Charmin Ultra Soft double rolls (4 ct) – $3.47
$.25/1 Charmin – 4-1 PG
Final Price = $3.22 after coupon
HOME Premium paper towels (1 ct) – Buy 1, get 1 50% off
Kleenex facial tissue – 3/$3
$.30/3 Kleenex facial tissue – 3-11 SS
Final Price = $.90 each after coupon (when you buy 3)
TARGET:
Find more Target Deals for the week here–>Target deals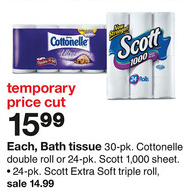 Cottonelle (30 count double roll) or Scott (24 count) – $15.99
$1/1 Scott bath tissue (8 rolls+) – 3-11 SS
$.50/1 Cottonelle toilet paper coupon – 4-22
Final Price = as low as $14.99
WALGREENS:
Find more Walgreens deals for the week here–>Walgreens deals for the week of 4/22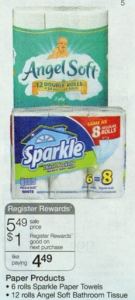 Buy Angel Soft toilet paper (12 ct) or Sparkle paper towels (6 ct) – $5.49, get a $1 RR
$1/1 Sparkle paper towels – March 2012 All You magazine
$.45/1 Angel Soft bath tissue – 3-25 RP
Final Price = as low as $3.49 each for Sparkle paper towels
Buy Cottonelle toilet paper (12 ct) – $5
$.50/1 Cottonelle toilet paper coupon – 4-22
Final Price = $4.50 after coupon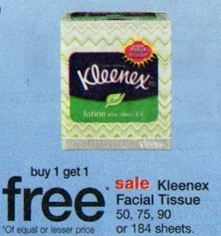 Kleenex facial tissue – BOGO free
$.30/3 Kleenex facial tissue – 3-11 SS
Final Price – varies
Tuf paper towels (single roll) – $.69 w/ in ad coupon (limit 3) 
*This post may contain affiliate links. Please refer to my disclosure policy for more information