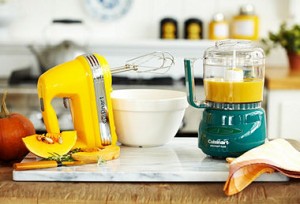 One King's Lane is becoming my favorite site lately for Christmas shopping (and I confess, I've even snagged a few things for myself)!  If you know someone who is getting married soon, you could put together a great bridal shower gift without busting your budget by taking advantage of some of these sales!
If you are new to One Kings Lane, make sure you sign up here and get $15 off a $30 purchase–> One Kings Lane registration
Check out the Bright Ideas for Cooking sale and you can save up to 50% off Cuisinart appliances.  They've got blenders, toasters, food processors, coffee pots, and more!
Here's one of my favorite finds: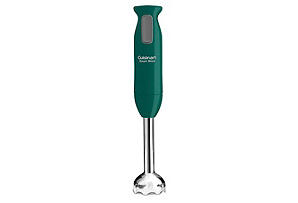 Cuisinart Smart Stick Hand Blender – $34 – you'll pay just $25.95 shipped with your $15 new member credit!  The retail price is $65!  There are several colors to choose from!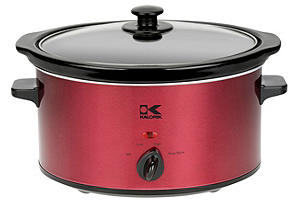 Kalorik 3.5 quart slow cooker – $35 – you'll pay just $26.95 shipped with your $15 new member credit!
I'm not afraid to admit that I've been doing some shopping for myself in the From Oven to Table sale. They've got some cool kitchen gadgets and I needed new pots and pans, too!
Here's a scenario with some cool kitchen gadgets: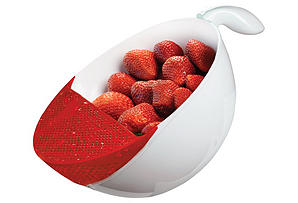 2.1 Quart Soak, Strain and Washing Bowl – $12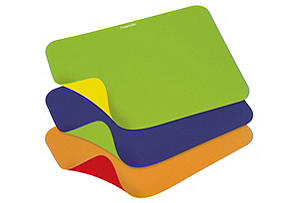 Reversible chopping mats – $7 (they're even color coded to prevent cross contamination!)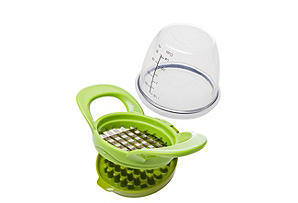 Dice & Pop Cuber – $11
Your total for all of this with shipping will be $21.95!  There are many other combinations you can come up with and lots of great items to choose from!
Here's an example of what your cart would look like at check-out when the credit is applied:

NOTE:  A shipping and handling fee of $6.95 does apply (cost may vary based on the items purchased).  I did not have to pay taxes, but you may have to pay taxes in some areas.  There is no code to take advantage of the $15 off a $30 purchase promotion.  It is applied to your account automatically if you are new to One King's Lane and register using the link above.  The credit does not show up under "credits" on your account (that section is for credits you receive if your friends sign up using your link and make a purchase). The credit WILL show up in your summary at check-out as long as your purchase totals $30 or more before taxes and shipping.  You will not see the credit anywhere else but at check-out (the picture below gives you an example of what your cart should look like at check-out)
*This post may contain affiliate links. Please refer to my disclosure policy for more information