There are some new Kraft printable coupons that have just been released!  Several of these will match up well with the Kroger Mega Sale!
Check out the top Kroger Mega sale stock up deals here–> Kroger Mega Sale Stock up Deals
Here are some updated scenarios using these new coupons: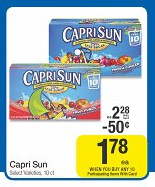 Here's the scoop on the catalina deal:  valid 1/28/13-2/17/13
Buy 3, get $2
Buy 4, get $3
Buy 5+, get $4
Here's a scenario:
Buy 4 Capri Sun – $1.78 
$1/3 Capri Sun printable
Buy 3, get 1 free Capri Sun coupon – 1-6 SS
Final Price = $1.33 each after coupon plus get a $3 catalina coupon, which makes them just $.58 each after coupon and catalina!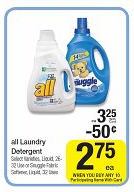 All Laundry Detergent – $2.75 when you buy 10 participating items
$2/2 All Laundry detergent printable
$2/2 All Laundry Detergent – 1-6 RP
Final Price = $1.75 each after coupon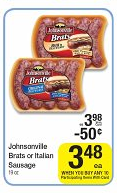 Johnsonville Brats or Italian Sausage – $3.48 when you buy 10 participating items
$1/1 Johnsonville Italian Sausage coupon
Final Price = $2.48 when you buy 10 participating items
Velveeta Shells & Cheese – $1.49 when you buy 10 participating items
$1/2 Velveeta Shells & Cheese printable
Final Price = $.99 each when you buy 10 participating items
Here are the links to all the new Kraft printable coupons:
$1 off 2 Jell-O Ready to Eat Puddings
$1 off 1 Planters Mixed Nuts or Cashews
$1 off 2 Mio Liquid Water Enhancers
$1 off 2 Mio Liquid Water Enhancers
$1 off 2 Crystal Light Liquid Drink Mix
$1 off 3 Kraft Macaroni & Cheese blue boxes
$1 off 2 Velveeta Shells & Cheese dinners
$1 off 2 Velveeta Skillets or Casseroles
$1 off 1 Kraft Mayo or Miracle Whip
$1 off 2 Kraft Natural Shredded cheese
Click here for more printable coupons and match-ups–> Printable coupons 
*This post may contain affiliate links. Please refer to my disclosure policy for more information