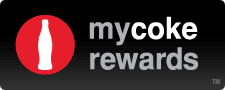 I'm a huge fan of My Coke Rewards!  I've gotten lots of great freebies including McDonald's gift cards, Domino's Pizza gift cards, and coupons for free Coke products using the points I've earned!  Right now, you can earn 70 free My Coke Rewards points!
Here's how you can grab your points: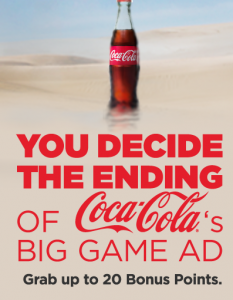 1.  Click here–> My Coke Rewards:  20 FREE points!
2.  Watch Coca Cola's Big Game Ad (there's there on the page when you click on the link above!) – 10 points
3.  Get an additional 10 points for sharing on Twitter!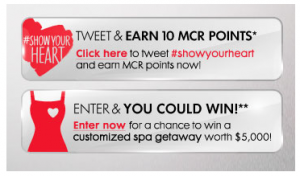 1.  Log in to your My Coke Rewards account here–> My Coke Rewards 10 free points
2.  Tweet #showyourheart and earn your 10 bonus points!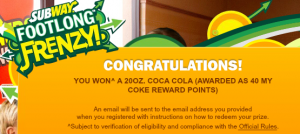 1.  Access the Subway Footlong Frenzy Contest here–> Subway Footlong Frenzy contest
2.  Enter your e-mail and the code SOUTHWEST to play!  You can win a free 20 oz. Coca Cola product (awarded as 40 My Coke Rewards points) or a free bag of chips!  I won the 40 My Coke Rewards points!
See all my current freebie posts here–> Freebies 
*This post may contain affiliate links. Please refer to my disclosure policy for more information.