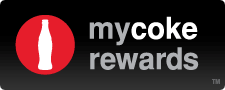 I'm a huge fan of My Coke Rewards!  I've gotten lots of great freebies including McDonald's gift cards, Domino's Pizza gift cards, and coupons for free Coke products using the points I've earned!  Right now, you can earn 40 free My Coke Rewards points!
Here's how you can grab your points:
1.  Click here–> My Coke Rewards 40 bonus points!
2.  Enter these codes into your account:
10099755715372 (20 points)
10099144423516 (10 points)
10099041542625 (10 points)
See all my current freebie posts here–> Freebies 
NOTE:  If you entered these yesterday, you won't be able to add them again.  I have no idea how long these will be valid for, so add them while you can and please let me know when they expire!
*This post may contain affiliate links. Please refer to my disclosure policy for more information.