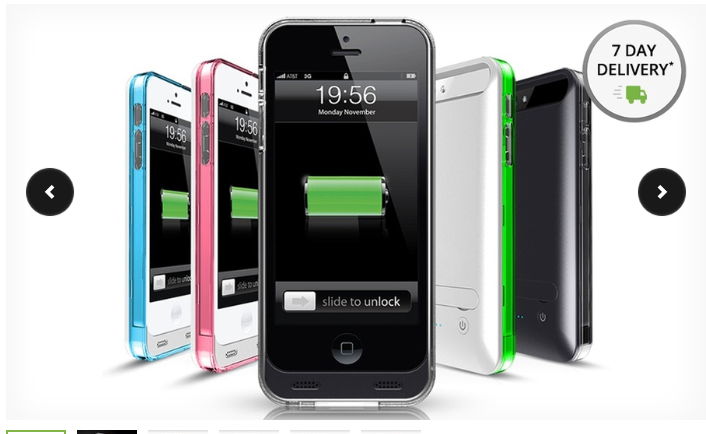 GREAT DEAL! Get this Mota iPhone 5/5s Extended Battery Case for just $39.99! These same cases run for $50-$75 on Amazon right now! I had one for my iPhone 4s and I loved it! When my battery got low, I didn't have to be near a charger. I could just flip the switch and I had a full battery again! If you're on the go a lot, this is a MUST HAVE!
Ultra-thin protective iPhone 5/5s case
Built-in 2400mAh extended battery
Nearly doubles iPhone's normal battery life
Up to 8 hours of talking, 8 hours of Web browsing, or 255 of standby time
Open access to all ports
Kickstand to prop up phone for video viewing
Supports charging and synching with included USB cord
LED power indicator
On and off power switch
Changeable frame
Condition: new
One-year limited warranty from Mota
See more online deals here–> Online shopping deals
*This post may contain affiliate links. Please refer to my disclosure policy for more information.