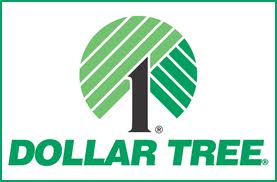 I'm so excited that Dollar Tree stores are now accepting coupons!  I haven't had a chance to go to my local store yet, but I plan to head there today!
I recommend printing a copy of their coupon policy here to take with you–> Dollar Tree coupon policy
The two big things you want to know about their coupon policy before you go:
You can only use two printable coupons per transaction
Management has the right to limit quantities or refuse coupons (so please don't go to your stores and go crazy and ruin a good thing just as it's starting!)
If you missed my list yesterday, check it out here–> Dollar Tree free and under $1 coupon match-ups 
Here are some more deals you can grab:
FREEBIES: 
Efferdent – $1
–$1 off Efferdent coupon
Final Price = FREE after coupon!
UNDER $1 DEALS:
Libby's Canned Veggies – $0.79
$1/4 Libby's Vegetables, cans 08/26/2012 RP Insert (exp 10/31/2012)
Final Price:  $0.54 each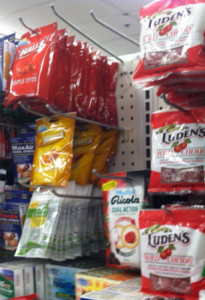 Luden's cough drops – $1 each
–$1 off 2 Luden's cough drops coupon
Final Price = $1 OOP ($.50 each after coupons when you buy 2)
Pepsi Next, 20oz Soda – $1.00
BOGO Pepsi NEXT 20oz
Final Price: $0.50 each
Reach Dental Floss – $1.00
$1.00 off any TWO (2) REACH Floss Products
Final Price: $0.50
Scotties Facial Tissue – $1.00
$1/2 Scotties Tissue Coupon
Final Price: $0.50 each
Welch's Fruit Snacks, 4pk – $1.00
$0.50/1 Welch's Fruit Snacks
Final Price: $0.50
Let me know if you score any other great deals using coupons!
(Thanks The Frugal Find!)
*This post may contain affiliate links. Please refer to my disclosure policy for more information