**This post contains affiliate links and I will be compensated if you make a purchase after clicking through my links.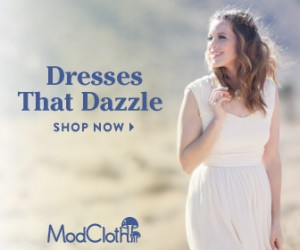 If you're planning a vintage wedding, make sure you check out ModCloth's exquisite wedding collection!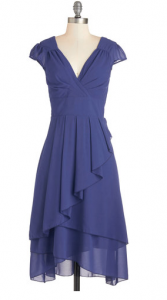 They've got a large variety of beautiful bridesmaid dresses to choose from in a variety of sizes, too (including plus sizes).  I love this Melodic Memories dress, and there are many others that are equally stylish!  If it doesn't fit, don't worry!  They offer free exchanges and returns!  To make it easy for you to choose "the right dress" they have a selection bar at the left where you can sort by color and size!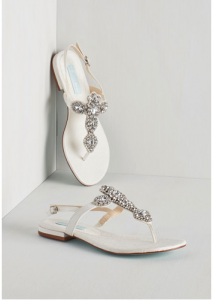 Who says a bride has to wear fancy heels?  These All in Due Shine sandals would be perfect for tired feet at a reception and would be great for bridesmaids, too!   (I've totally worn them as a bridesmaid before!)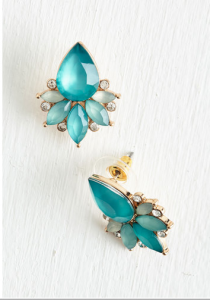 I love these There She Glows earrings, too!  There are so many options that would be perfect for accessorizing the bride's dress or the bridesmaids.  They would make a great bridesmaid gift, too!
And don't forget — we want to see the fab ModCloth look you put together! Use #marriedinmodcloth to share your inspiring ensemble with the rest of the ModCloth community.
Wedding Style Story Landing Page
Check our Community Photos for Inspiration!
Happy shopping!