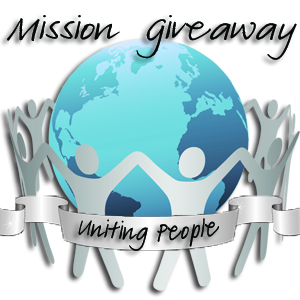 It's time for another Mission Giveaway!  This week, you have the opportunity to pamper yourself and a friend with $100 in Kizmo Kitchen products for you and a friend!  I just celebrated my tenth wedding anniversary last week and I sure could use some new kitchen products!  I'd love to win this one myself!
Grand Prize: Over $100 in Kizmos Kitchen products for you and a friend!
A great collection of some of our most popular items, from measuring cups to ice cream scoops.
About Our Sponsor – Kizmos
The Kizmos Collection infuses any kitchen with a lively burst of bright, vibrant colors. The playful appearance of each tool and gadget appeals to the fun nature of cooking itself, and every item in the collection cheerfully inspires any at-home chef to "get happy!"
You can also find them on Facebook and Twitter.
Here's How You Enter:
The Giveaway will open up on Tuesday 6/26 at 12:01 am EST and Close on Friday 6/29 at 11:59 pm EST.
1) Start at the Rafflecopter Giveaway form.
2) Complete the Mandatory entries.
3) Work your way through the links, entering contests at each blog as you go. These contests each have their own rules and end dates.
4) Complete additional entries towards the bottom and come back for additional daily entries!
That's it! You have successfully entered this awesome giveaway! Side note…It's not mandatory that you enter all the giveaways at each blog. However, doing so not only increases your chances of WINNING the other prizes, it increases your chances of WINNING the Grand Prize!
Mission Giveaway started with the $100 Story where with $100 several people received the help they needed. We are on a mission to help people! We have gathered a group of bloggers that want to make a difference. Together we are the Mission Giveaway Group!
To inquire about becoming a sponsor, please contact Amee or Dawn at missiongiveaway@yahoo.com for details. Take a look at our Media Kit to see what Mission Giveaway has to offer.
Are you a blogger that would like to participate in Mission Giveaway? Find out how you can join us.
The amazing Blogs participating in the event this week are:
Madame Deals| Slop Swap| Donna's Deals and More| Confessions of an Overworked Mom| Freebie Spot| Giveaway Bandit| More 4 Mom's Buck| Wishful Thinking 247| The Shopping Duck| Family, Love and Other Stuff| Organic Mommy Today| Jenns Blah Blah Blog| Utah Coupon Deals| Meg's Moxie| A Thrifty Diva Surviving Mommy Hood| Coupons For Your Family| One Sleepy Mom| Baby Costcutters| Living At The Whitehead's Zoo| A Savings WOW!| the ABC kidZ| All About the Mommies| My Saving Game| Tammilee Tips| Saving You Dinero| Money $aving Michele| stretching Your Budget| Melissa's Bargains| Sidetracked Mom's Blog|
Check out how entrants would pay it forward this week and enter your own comment: