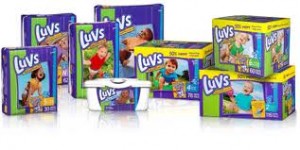 If you don't "like" Luvs on Facebook yet, hurry and do it NOW!  On Friday they're going to be giving away FREE DIAPERS!
This is what they posted on their Facebook page on Monday:
I can't wait to see how this works!  Hopefully their servers don't get overloaded from all the traffic!
If you don't like Luvs on Facebook yet, you can do it here–>Luvs Facebook page
I'll re-post this again on Friday to remind you!  Let me know if you win some!
*This post may contain affiliate links. Please refer to my disclosure policy for more information