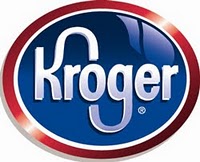 I've added a new feature!  If you see a ? next to the final price on an item, that means it's a "stock up" price or rock bottom price in my opinion!  One of the most common things I hear from "new" couponers is that they don't know what's a good deal, so I hope this will help!
Just a reminder:  Kroger's coupon policy changed on 4/13!  You can read the full updated coupon policy here (I recommend printing it to take with you!)  You can find more about changes to the Kroger double/triple coupon policy here.  The two biggest changes are that they will no longer allow you to "stack" paper manufacturer's coupons with loadable coupons and they will no longer double/triple coupons.  From what I understand, the registers are now programmed to deduct your digital coupon first, when applicable. I have heard from multiple people that there are glitches with this new program and even when you are buying multiple items and should be able to use a digital and manufacturer's coupon, the register will not allow it.  Kroger has made some changes to their fuel rewards program:  you can read more about that here.
Don't forget to load your coupons to your Kroger card:
Cellfire
Kroger
P&G Esaver
Shortcuts
Upromise
**For more information about loadable coupons and how they work check out this post! Digital (loadable) coupons do not double and are one time use.
If you need coupons to match up with these deals, don't forget to check out My Coupon Hunter!
This ad is based on the Texas/Louisiana market.
There is a Mega sale this week: Buy 10 participating items, get $5 off instantly
NOTE: Some of the prices have changed (in a good way!) from last week!
Always or Tampax – $5.49
$.50/1 Always – 5-1 PG
$1/1 Tampax Kroger loadable
Final Price = as low as $3.99 (after coupons & promotional discount when you buy 10 items)
Boulder Canyon potato chips – $1.49
$1/1 Boulder Canyon printable
?Final Price = FREE (after coupon & promotional discount when you buy 10 items)
Bounce fabric softener – $4.99
Final Price = $4.49 (after promotional discount when you buy 10 items)
Bounty Paper towels – $6.49
$.25/1 Bounty – 5-1 PG
Final Price = $5.74 (after coupon & promotional discount when you buy 10 items)
Campbell's Soup – $1.39
$.25/4 Campbell's soups – 3-6 SS
?Final Price = $.83 (after coupon & promotional discount when you buy 10 items)
Capri Sun or Kool Aid Jammers – $1.97
Final Price = $1.47 (after promotional discount when you buy 10 items)
Cascade Action Pacs/dishwasher detergent – $6.49
$.25/1 Cascade ActionPacs – 5-1 PG
Final Price = $5.74 (after coupon & promotional discount when you buy 10 items)
Charmin bathroom tissue – $6.49
$.25/1 Charmin – 5-1 PG
Final Price= $5.74 (after coupon & promotional discount when you buy 10 items)
Cheetos or Fritos – $2.99
Final Price = $2.49 (after promotional discount when you buy 10 items)
Cheez-It crackers – $2.75
$1/1 Cheez It baby swiss printable
Final Price = $1.25 (after promotional discount when you buy 10 items)
Chips Ahoy cookies – $2.18
Final Price = $1.68 (after promotional discount when you buy 10 items)
Clif Kid Zbar, Zfruit, or Crunch Bars – $2.49
$1/1 Clif Kid products printable
Final Price = $.99 (after promotional discount when you buy 10 items)
Crest toothpaste – $2.49
$1/2 Crest toothpaste – 5-1 PG
Final Price = $1.49 (after promotional discount when you buy 10 items)
Crystal Light Drink mix – $2.47
Final Price = $1.97 (after promotional discount when you buy 10 items)
Dannon Activia Yogurt – $1.88
Final Price = $1.38 (after promotional discount when you buy 10 items)
Dole salad blends – $2.49
Final Price = $1.99 (after promotional discount when you buy 10 items)
Downy fabric softener – $4.99
$.25/1 Downy – 5-1 PG
Final Price = $4.24 (after coupon & promotional discount when you buy 10 items)
Eggo waffles – $1.49
?Final Price = $.99 (after coupon & promotional discount when you buy 10 items)
Fiber Plus or Special K bars – $2.99
$1/2 Kellogg's FiberPlus bars – 4-17 RP
Final Price = $1.99 (after coupon & promotional discount when you buy 10 items)
Freschetta Pizza – $4.99
$1/1 Freschetta printable
$1/1 Freschetta printable
?Final Price = $3.49 (after promotional discount when you buy 10 items)
*There is also a catalina deal that matches up with this: Buy one, get $1 OYNO
Iams dog food – $17.88
Final Price = $17.38 (after promotional discount when you buy 10 items)
Jell-O pudding, gelatin, or Temptations – $2.69
$.60/1 Jell-O refrigerated snacks – 4-3 SS
Final Price = $1.59 (after promotional discount when you buy 10 items)
Kraft BBQ sauce – $1
$.45/1 Kraft BBQ sauce – 4-17 SS (this was regional)
?Final Price = $.05 (after promotional discount when you buy 10 items)
Kraft mayo or Miracle Whip – $2.99
$.75/1 Kraft Mayo or Miracle Whip – 4-10 SS
Final Price = $1.74 (after coupon & promotional discount when you buy 10 items)
Minute Maid Orange Juice – $2.50
Final Price = $2 (after promotional discount when you buy 10 items)
Mom's Best Naturals Cereal – $1.49
$.75/1 Mom's Best printable
?Final Price = $.24 (after coupon & promotional discount when you buy 10 items)
Mott's 100% apple juice – $2.50
Final Price = $2 (after promotional discount when you buy 10 items)
Nestle Pure Life water – $3.49
$1/2 Nestle Pure Life water – 5-1 SS
?Final Price = $2.49 (after promotional discount when you buy 10 items)
Nestle Ready to Bake cookies – $2.69
$1.50/2 Nestle Tollhouse refrigerated cookie dough printable
$.75/1 Nestle Tollhouse cookie dough – 4-10 SS
Final Price = $1.44 (after coupon and promotional discount when you buy 10 items)
Olay soap or body wash – $5.49
Final Price = $4.99 (after promotional discount when you buy 10 items)
Old Spice or Gillette body wash – $3.49
BOGO free Old Spice body wash – 5-1 PG
$1/2 Old Spice product – 5-1 PG
Buy Gillette body wash, get deodorant free – 5-1 PG
Final Price = get 2 for $2.99 (after promotional discount when you buy 10 items) – $1.49/each
Old Spice or Secret Deodorant – $3.99
$1/1 Secret deodorant – 5-1 PG
Final Price = $2.49 (after coupon & promotional discount when you buy 10 items)
Oral B CrossAction toothbrush – $2.99
$1.50/1 Oral B CrossAction toothbrush
Final Price = $.99 (after coupon & promotional discount when you buy 10 items)
Orowheat bread – $2.99
Final Price = $2.49 (after promotional discount when you buy 10 items)
Oscar Mayer bacon – $4.99
Final Price = $4.49 (after promotional discount when you buy 10 items)
Oscar Mayer Deli-Shaved lunchmeat – $5.49
Final Price = $4.99 (after promotional discount when you buy 10 items)
Oscar Mayer Lunchables – $2.49
Final Price = $1.99 (after promotional discount when you buy 10 items)
*There is a catalina deal that matches up with this: Buy the "with fruit" varieties: 2, get $1 OYNO, 3, get $2 OYNO, 4+, get $3 OYNO
Oscar Mayer Lunch Meat – $2.49
Final Price = $1.99 after promotional discount when you buy 10 participating items
Pampers diapers big packs – $19.49
$2.50/1 Pampers diapers/pants – 5-1 PG
Final Price = $16.49 (after promotional discount when you buy 10 items)
Pepperidge Farm bread or dessert – $2.49
Final Price = $1.99 (after promotional discount when you buy 10 items)
Philadelphia Cream cheese – $1.69
Final Price = $1.19 (after promotional discount when you buy 10 items)
Propel Fitness water – $1
$1/2 Propel Zero calorie bottles – 3-13 SS
?Final Price = FREE (after coupon & promotional discount when you buy 10 items)
Puffs facial tissue – $1.99
Final Price = $1.49 (after promotional discount when you buy 10 items)
Quaker cereal (Life or Cap'N Crunch pictures) – $2.49
$1/2 Quaker Cap'n Crunch cereal – 4-17 RP
Final Price = $1.49 (after coupon & promotional discount when you buy 10 items)
Quaker Rice snacks – $1.49
Final Price = $.99 (after promotional discount when you buy 10 items)
Ragu pasta sauce – $1.84
Final Price – $1.34 (after promotional discount when you buy 10 items)
Simply Lemonade or Limeade – $2.14
Final Price = $1.64 (after promotional discount when you buy 10 items)
Skinner pasta – $.88
?Final Price = $.38 (after promotional discount when you buy 10 items)
Sunny D – $1.39
Final Price = $.89 (after coupon and promotional discount when you buy 10 items)
Tide laundry detergent – $10.99
$.35/1 Tide – 5-1 PG
Final Price = $10.14 (after coupon & promotional discount when you buy 10 items)
Tide Stain Release – $10.99
Final Price = $10.49 (after promotional discount when you buy 10 items)
Uncle Ben's Whole Grain, Long Grain & Wild or Ready Rice – $1.79
$.75/1 Uncle Ben's Whole Grain Rice – 3-20 RP
$.75/1 Whole Grain Rice printable
?Final Price = $.54 after promotional discount when you buy 10 items
Weight Watchers Smart Ones entrees – $1.75
$1/5 Smart Ones printable
Final price = $1.05 (after coupon & promotional discount when you buy 10 items)
OTHER DEALS:
Blue Bell Ice cream – 3/$10
$1/1 Blue Bell printable (must register)
Final Price = $2.33 after coupon
Driscoll's strawberries – 2/$4
$.50/1 Driscoll's strawberries printable
Final Price = $1.50 after coupon
Green beans – $.88/lb
Kroger mini peeled carrots – BOGO free (PSA $1.99)
Texas Blueberries – $1.99 (6 oz)
Texas cucumbers – 2/$1
Texas Zucchini or Yellow Squash – $.88/lb
*This post may contain affiliate links. Please refer to my disclosure policy for more information