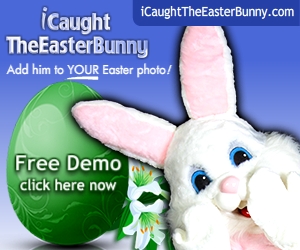 As my kids get older, I'm finding it harder and harder to keep the magic of Santa and The Easter Bunny alive at my house. I'm trying to keep the magic alive for as long as I can in spite of tough questions, and the ICaughtSantaClaus.com photos I shared with my kids at Christmas were a big hit! Now you can share the magic of the Easter bunny with Easter photos from ICaughtheEasterBunny.com!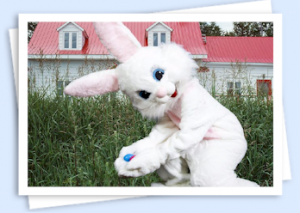 Image your child's surprise and excitement when your child sees a photo of the Easter Bunny at your home on Easter morning! For less than $10, you can share the magic of the Easter bunny as you catch him in the act at YOUR house! I can't wait to see how my kids react when they see our photos!
Click here to create your photos in 3 easy steps–> I Caught the Easter Bunny photos for less than $10
Enter the code BUNNY2013 at check-out to save 50% on your order!
You can win pictures of your child with the Easter Bunny for FREE! Enter below:
a Rafflecopter giveaway
*NOTE: This is a sponsored post completed on behalf of ICaughtSanta.com, but all thoughts and opinions expressed within this post are 100% mine. Please refer to my disclosure policy for additional information.