*This post contains affiliate links. Please refer to my disclosure policy for more information.*

Groupon has an AWESOME offer right now!  They're giving away FIVE $10,000 shopping sprees and up to 100% off any one deal!  Promotional coupons range from 5%-100%.  I got a 5% code, and I figure something is better than nothing since there are SO MANY awesome Groupon deals right now!
Click here to log in to your account–> Groupon possible 100% off your purchase code
Click on the brown banner at the top and find out what discount YOU got!  The code can be used through 11:59 pm tonight!
Here are some of my top Groupon picks if you're looking for deals: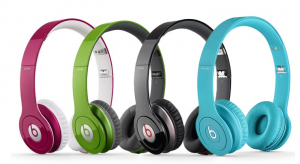 Beats by Dre Solo HD Headphones – $99.99 (50% off)
Otterbox iPhone cases starting at $9.99
For my local readers, here are some of my top picks:
Let me know what discount YOU get!