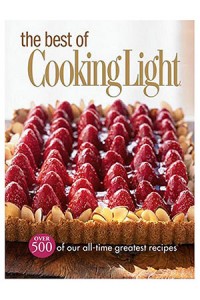 I know I'm probably late to the game, but I just recently discovered Beyond the Rack.  If you're not familiar with Beyond the Rack, they offer high quality items for the whole family plus household items for up to 80% off regular retail prices!  Right now, Beyond the Rack having a HUGE cookbook event and you can grab some of your favorite cookbooks for as low as $2.99!  I think these will make GREAT gifts to have on hand for weddings, teachers, and Christmas!
I LOVE cookbooks (seriously!  I ask for them for birthdays, Christmas and more – that's how much I love them!) and I'm having a hard time narrowing down my favorites.  Here are a few that I spotted and would like to check out:
400 Slow Cooker and One Pot Recipes – $9.99
Betty Crocker So Simple – $9.99
The Best of Cooking Light – $9.99
The Everything Canning and Preserving book – $7.99
Good Housekeeping Budget dinners – $7.99
Kid's First Cookbook:  Best Ever Step by Step cooking – $9.99
Southern Living All Time Favorites – $9.99
Weight Watchers:  5 ingredient, 5 minute cookbook – $9.99
Williams-Sonoma Thanksgiving – $9.99
There are over 100 titles to choose from, so there's definitely something for everyone!  If you're sending someone off to college for the first time or need to buy a wedding gift, I strongly recommend the Better Homes and Gardens New Cookbook.  I got a copy when I was first married, and it has been a great resource!
Here's how you can make the most of this deal:
1.  Create a Beyond the Rack account here–>Beyond the Rack registration (if you already have a Beyond the Rack account, you can skip this step)
2.  Get a $5 cash back bonus after your first purchase when you sign up for a ShopAtHome.com account here–>ShopAtHome.com registration
NOTE:  If you already have a ShopAtHome.com account, you'll still want to log into your account here and click on the blue "Shop Now" button so you get 3% cash back for your Beyond the Rack purchases–>Beyond the Rack 3% cash back 
3.  When you get to the Beyond the Rack site, click on the "BTR HOME" tab and then "Kitchen Makeover:  Cookbooks"   Add your favorites to your bag and check out when you're ready!
When you invite your friends to Beyond the Rack and they make their first purchase, you will get a$10 Beyond the Rack credit!  This means you may even be able to grab a cookbook for FREE!
(Thanks Coupon Wizards!)
*This post may contain affiliate links. Please refer to my disclosure policy for more information