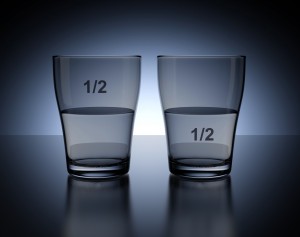 I woke up at 3:45 this morning so that I could get some blogging in before I started my full time job only to be greeted by some not so nice comments.  I never know what I'm going to wake up to in the mornings.  Sometimes there are really great comments and sometimes there are positively awful comments and sometimes there are no comments at all.  After blogging for almost 4 years now, you would think I would have developed some thicker skin and that comments from complete strangers wouldn't affect me, but I think sometimes people forget that I'm a person too.  I have a a husband, kids, a full time job, and even a dog and that I do make mistakes or that things don't always work out, but that I do this with the best of intentions because I honestly want to help people.
On mornings like this one where I woke up to some not so nice comments, I really want to just crawl back in bed, grab a few extra hours of sleep, and forget about blogging altogether.  Then, I started scrolling through my Facebook feed and I saw that a friend I haven't seen in awhile who has two small boys is battling cancer right now.  Another friend lost her father last night.  There were other sad moments and lots of happy moments, too, but all of the sudden, the nasty comments that started out my morning didn't seem all that important as I considered all of the things I have to be grateful for.
I immediately thought of the glass half full or glass half empty analogy and I realized that the way I decided to start my day was up to me.  I could have it either way – it's just a matter of perspective.  I decided to go for the glass half full day!  I hope you do, too!