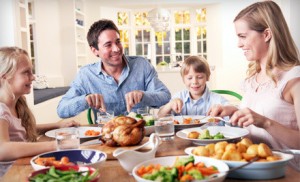 If you've been reading my blog for long, you know I'm a HUGE advocate for meal planning!  If you really want to cut your budget, that's definitely the way to go!  I've heard about eMealz from several friends and I know that Dave Ramsey recommends it as well.  I've been wanting to try it out, but couldn't justify spending $58 for a one year membership.  Today, Groupon is offering 12 months of weekly meal plans from eMealz for just $29!  That's 50% off the regular retail price and I can justify that!
If you are new to Groupon, click here to register and grab this deal–>Groupon registration
If you are already registered with Groupon, you can grab this deal here–>12 months of weekly meal plans from eMealz for just $29
If you're not familiar with eMealz, they offer weekly menu plans based on the size of your family (menus for 2 or menus for 3-6), for special dietary considerations (gluten free, low carb, and natural/organic), or based on the stores where you shop (Aldi, Publix, Walmart, Kroger).  They give you a printable weekly menu and a printable shopping list.  I spend a few hours on Saturday morning just getting a menu plan together for the week and then writing out my shopping list.  This will definitely save me time!  I can't wait to try it!
If you're already using eMealz, let me know what you think!  If you just signed up, which plan did you pick?

*This post may contain affiliate links. Please refer to my disclosure policy for more information