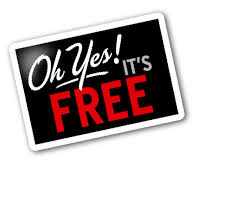 HAPPY FRIDAY!  If you love freebies, here's a big HUGE round-up of freebies that you can score today!  If you have claimed these freebies in the past, you may not be able to claim them again.  Please allow 6-8 weeks for freebies to arrive at your home.
Make sure you also check out the free weekend family fun and activities round-up here->  Free Weekend Activities Round-up
Here are my favorite offers this week:
FREE Disney Vacation Planning DVD – 
Learn more about the Disney Cruise line!  Get your free DVD here–> 
FREE Disney Vacation Planning DVD
FREE Prilosec OTC sample
 – in the past, these have also included high value coupons!  Get it here–> 
Free Prilosec OTC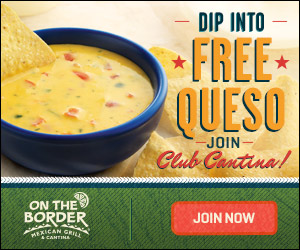 Free Chips & Queso from On the Border
 I can't think of a better way to kick off a Friday night! Get your coupon here-> 
Free Chips & Queso
Here are some more of my favorite freebies:
If you haven't checked your credit score lately because you don't want to pay for it, you can get a FREE credit score from Credit Sesame!  I have been using this service since October 2011 and love it!  Get your free credit score here-> Free credit score

Redbox Streaming
– Get 30 days of Redbox Streaming for free plus 4 free rentals at a Redbox Kiosk!
Other freebies to check out:
Get a heads up on all of the current freebie offers!  Sign up for Woman Freebies here–> Woman Freebies (I've been a member for two years now and don't get junk mail!)
See all my current freebie posts here–> Freebies
*This post may contain affiliate links.  Please refer to my disclosure policy for more information.