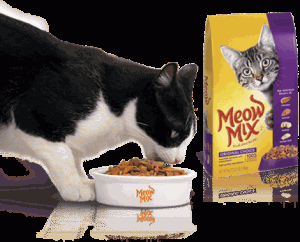 Here's a freebie for your cats!  Get a free sample of Meow Mix Pate toppers!  You can also get a coupon for $1 off any size bag of Meow Mix Tenders cat food!
Click here to grab this freebie–>FREE Meow Mix Pate Toppers
If that link doesn't work, copy and paste one of the links below directly into your browser!
http://www.startsampling.com/sm/MeowMix102116
http://www.startsampling.com/product.iphtml?item=40376 
Here's another FREEBIE for your cats–> FREE Wellness canned cat food at PetCo
(Thanks Gimmie Freebies!)
*This post may contain affiliate links. Please refer to my disclosure policy for more information.