Looking for some free family fun this weekend?  Here is a round up of free activities and events.
Here's my top pick: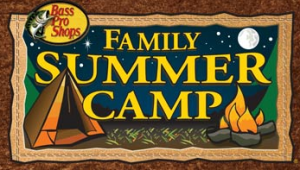 Bass Pro Shops Family Summer Camp – Bass Pro knows how to do family events and my family loves them!  There are  free family activities like a BB shooting range, casting challenge, and homemade ice cream (activities may vary by location) as well as free crafts from 12-2 pm.  Check it out at your local store on Tuesdays, Thursdays, Saturdays, and Sundays through 7/14/13
Here are the rest of the free family fun and activities: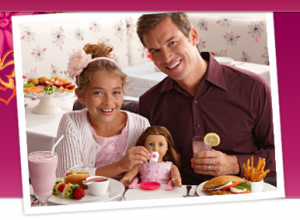 American Girl – Saige's Art Event with Crayola® Model Magic. Let creativity take flight! In her stories, Saige loves to ride in her father's hot-air balloon. During this free art event, your girl can create a mini hot-air balloon sculpture using Crayola® Model Magic. Free and open to the public. For girls ages 8 and up
Apple Stores – Check your local store for weekly workshops and youth programs
Disney Store – Summer Play Days at Disney Store. Receive a Mickey Mouse keychain when you attend 5 events! Receive a Mickey Mouse watch when you attend 10 events! Events take place every day from July 2 – September 2. See a Cast Member to find out what times the events will be offered.
Jo-Ann Fabric & Craft Stores – Free demos every Saturday, check your store here for more details.
Lakeshore Learning – Saturday, July 13th from 11-3 pm, kids can make Make-a-Bug Wooden Spoon Crafts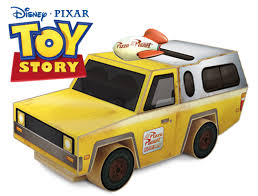 Lowes Build and Grow – Saturday, July 13th at 10:00 a.m. and Sunday, July 14th at 2:00 p.m., kids can make a Toy Story Pizza Planet Truck.  A free apron, goggles and patch are included with this FREE class.  Register for this class as well as other future classes here.
Michael's Crafts – Saturday, July 13th from 1-3 p.m., FREE Stenciled Burlap Gift Bags Show IN Tell
Microsoft Stores – Check your local store for classes and special events for the whole family.
Pottery Barn Kids -Tuesday's from 11-11:30 a.m., Story Time.
Target – select a city to find free or reduced-price admission to arts and cultural events in your area, sponsored by Target.
The Home Depot – Saturday, July 6th from 9 a.m. – 1 2 p.m., kids can make their own Despicable Me 2 craft.  All kids get to keep their craft and receive a FREE Kids Workshop Apron, commemorative pin and certificate of achievement. – See Adult Weekly workshops here. (Landscape Design, Lawn Maintenance, Install Vinyl Flooring)
Walmart Event Finder – enter your zip code to see what is going on in your area.