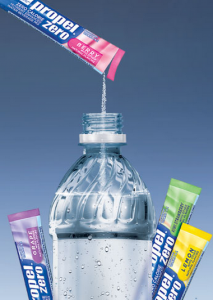 If you haven't tried Propel Zero yet (or if you've tried it and love it), you can get a free sample of Propel Zero!  I've tried all of the flavors and they're great and it makes it easier to drink water throughout the day!
Click here to request your freebie–> Free sample of Propel Zero
When I have requested this sample in the past, it has also included coupons!  Please allow 4-6 weeks for your freebie to arrive!
NOTE:  This is a Facebook-based app and these often do not work on mobile devices.  If you receive a message that the link cannot be found, it is likely because you are trying to access from a mobile device.
Get a heads up on all of the current freebie offers!  Sign up for Woman Freebies here–> Woman Freebies (I've been a member for a year now and don't get junk mail!)
See all my current freebie posts here–> Freebies
*This post may contain affiliate links. Please refer to my disclosure policy for more information