*This post contains affiliate links. Please refer to my disclosure policy for more information.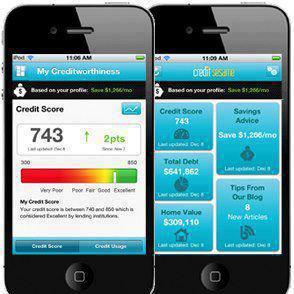 For several years now, I have shared the benefits of Credit Sesame including being able to get your FREE Credit Score EVERY MONTH!  I have been using them for quite awhile now and love being able to keep tabs on my credit!  Plus, they e-mail me if there are any changes to my report!  Right now, I love them even MORE because they are offering a FREE $150 Amazon gift card!  During the holidays, that $150 could sure go a long way!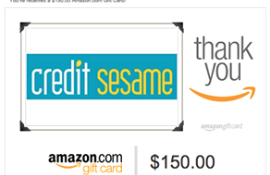 1.  Click here and register for Credit Sesame–> Credit Sesame registration
2.  Share your invitation link with 6 of your friends through e-mail or social media and get your free $150 Amazon gift card!  It's THAT EASY!  To find your referral link, click on "Refer a friend" from the drop down in the upper right hand corner of the page!
NOTE:  It may take up to a week for your referrals to appear on your account, so don't panic if you don't see them immediately!
Here are three other ways to get FREE gift cards:
NOTE:  You can use BOTH Target coupons if you spend $100+ before any other coupons and discounts!  Make sure you gift those two coupons first if you are using other coupons!
HAPPY SHOPPING!