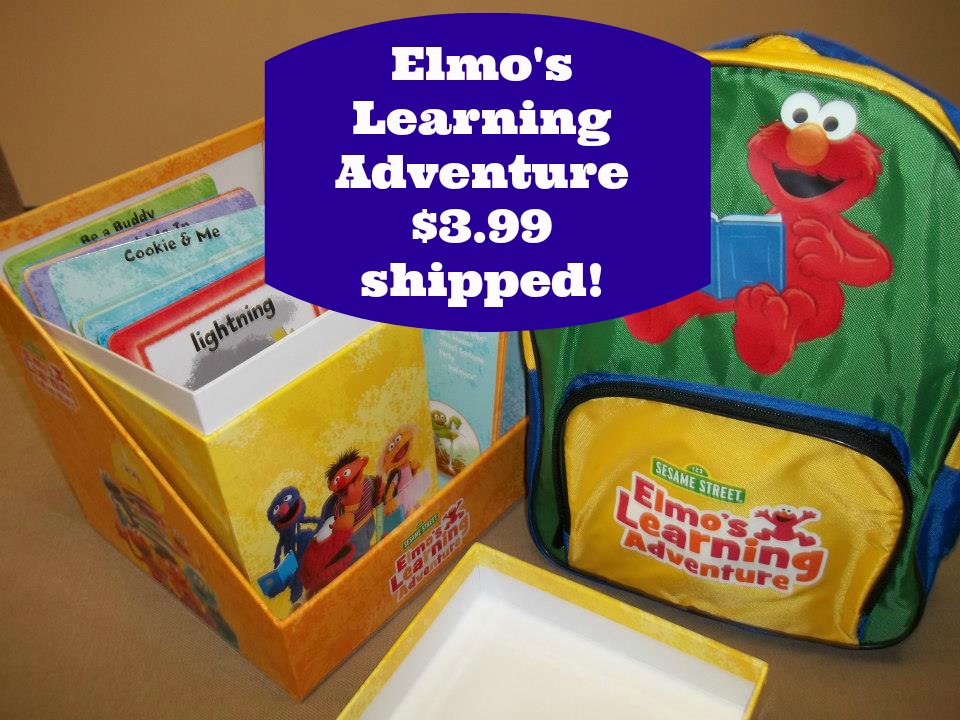 When my kids were little, Elmo was my saving grace!  They LOVED him, so when they got cranky or I needed a shower or to get something done, I would pull out something Elmo-related and I had a few minutes of quiet!  If your little ones love Elmo, get this Elmo's Learning Adventure Activity Kit for just $3.99 SHIPPED!  It's a $44.75 value!

3 Hardcover Storybooks with Sesame Street characters
3 Activity Books with learning activities
18 Adventure Cards with fun activities
Sturdy Storage Slipcase for books & Flip-top Storage Box for Adventure Cards
Storage Box Divider Cards
FREE Elmo's Learning Adventure Backpack!
You can choose to add 2 additional learning sets for just $9.95 (no shipping charges for these, either!)  You can continue to receive additional great sets in the future or you can cancel at any time.  There are no minimum purchase requirements!
*This post may contain affiliate links. Please refer to my disclosure policy for more information