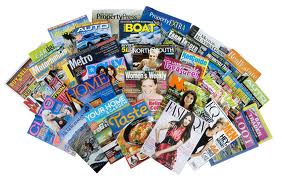 If you love magazines, here are EIGHT free magazine offers for you! There's something for everyone! Click on the links or the images to grab your freebies. Remember that it takes anywhere from 4-8 weeks for subscriptions to begin. I have taken advantage of several free magazine subscription offers in the past and I've always received them!
American Baby Magazine – Get a free one year subscription to American Baby magazine. This magazine includes money saving coupons, product reviews, and parenting tips! It's great for new parents! If you're expecting, you have a new little one, or you know a mom to be, this is a great freebie!

Bridal Guide Magazine – Are you getting married soon or do you know someone who is getting married? Get one free issue of Bridal Guide Magazine. This is is for the contemporary bride-to-be focusing on current trends in fashion, beauty, home design, and honeymoon travel.

Islands Magazine – Do you dream of getting away? Islands Magazine is your passport to the world's most extraordinary destinations! Get a FREE 8 issue digital subscription to enjoy on your iPad or Android device! No longer available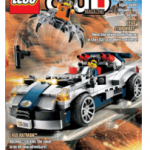 LEGO Club Junior Magazine – Get a FREE 2 year subscription to LEGO Club Junior Magazine! This offer is available to kids 7 and younger. My son is 5, so I just signed up for a subscription for him. He's going to LOVE it!
North American Hunter Magazine
– If you know someone who is a hunter, this is perfect for them! Sign up and get a FREE digital subscription to North American Hunter Magazine! I just signed my husband up for this freebie!
Parents Magazine – I've been subscribing to this one since I was pregnant with my daughter, who is now 8! They've got product reviews, kid friendly recipes, great parenting tips, and coupons! You'll get 7 free issues!
Working Mother Magazine
– I am getting this freebie right now! As a working mom, I love being able to hear about experiences from other working moms and they also have some great tips on time management and dealing with working mom guilt! You'll be able to get six free issues!
Zinio
– Access your favorite magazines from you iPad, iPhone or even your computer! Get one digital issue for free! Choose from titles such as ESPN, Elle, Esquire, Maxim, and Popular Mechanics!
*This post may contain affiliate links. Please refer to my disclosure policy for more information.