This is a Sponsored post written by me on behalf of Dollar General. All opinions are 100% mine.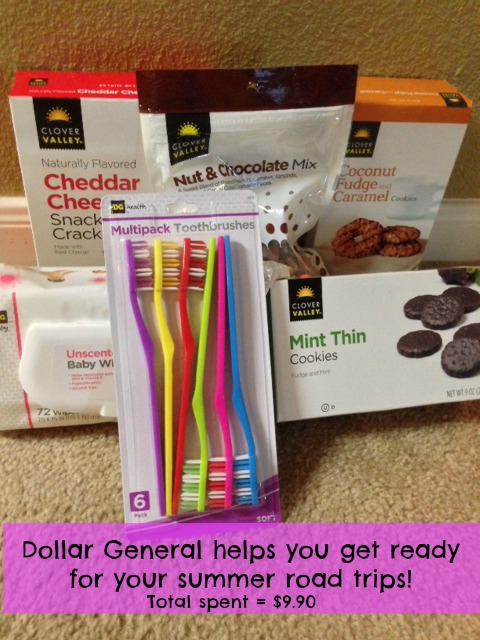 If you're planning a summer road trip, make sure you stop by your local Dollar General store before you go! Dollar General has everything you need for your summer road trips and you won't bust your budget! I got everything pictured above for $9.90!
Growing up, we always loved going to the store with my mom to pick out our treats for our trip. If you head to Dollar General for your treats, you won't be disappointed! They've got Clover Valley cookies that are very similar to Girl Scout cookies but they're just $1.85 per box, which is less than half of what you pay for the real version! They've got "Mint Thin" cookies, "Coconut Fudge Caramel" and "Fudge Peanut Butter." We couldn't wait for our trip to try those out, and they got opened shortly after we got home from the store! Even my super picky husband who is very brand loyal agreed that they taste very much like the "real" thing!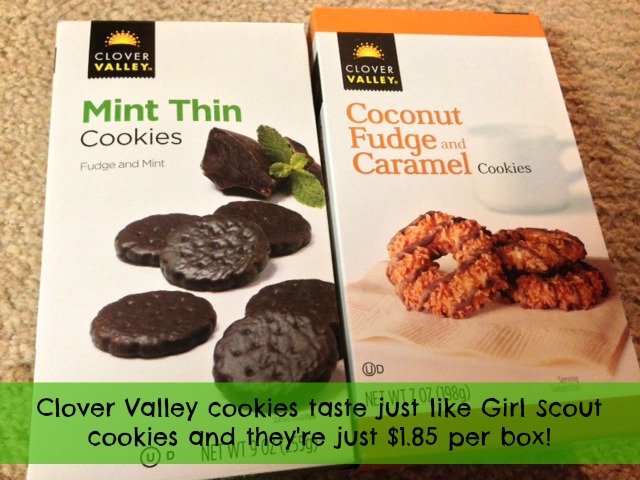 I was also able to get a big bag of trail mix (that includes chocolate, which is a must have for road trips in my opinion) for $1.85 and a box of cheese crackers for my kids for $1.50. My entire family agreed that everything we tried as just as good as "name brand" items that are similar and we honestly couldn't tell the difference!
I don't have babies anymore, but for all that snacking, the wipes were a must have and those were just $1.50! I was also able to score a package of six brightly colored toothbrushes for $1! Inevitably, we get to our destination and someone forgets their toothbrush, so I always like to be prepared!
Don't take my word for it! Try these Dollar General brands yourself and see what you think about how they measure up! Dollar General brands also come with a 100% satisfaction guarantee!
Here are the Dollar General brands you can choose from:
Clover Valley (food products)
Dollar General Health
Dollar General Baby
Dollar General Home (cleaning products)
Dollar General Body (personal care products)
Find out more about Dollar General Brands here-> Dollar General Brands
Save even more on your next Dollar General trip by checking out their money saving store coupons-> Dollar General Coupons
Stay in the loop about all of the latest Dollar General deals by following them on Facebook and Twitter:
Follow Dollar General on Twitter
What Dollar General products have YOU tried? What did you think?