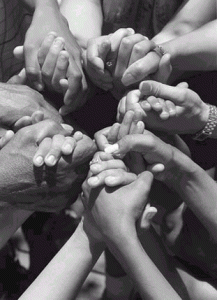 A few weeks ago, I posted about Couponing for a Cause.  Since I started using coupons seriously about four years ago, it has blessed our lives because we've been able to cut our grocery budget significantly, but it has also allowed us to bless the lives of others through donations.
If you are new to couponing, this is a good list to help you figure out what items you should be adding to your stockpile.  If you've been couponing for awhile and are ready to start sharing with others, this is a great list to help you figure out what to donate this week!
CVS ~
Buy Colgate MaxClean Smart foam, MaxFresh, or Maxwhite or 360 Surround toothbrush – $2.99, get a $1 ECB (limit 2 per household)
$1/1 Colgate Max Clean – May 2011 All You Magazine
$1/1 Colgate 360 toothbrush – April/May 2011 All You Magazine
Final Price = $.99 after coupons/ECBs
Buy Irish Spring or Softsoap body wash – 2/$7, get a $5 ECB (limit 1 per household)
Final Price = 2/$2 after ECBs ($1 each)
Purex laundry detergent – $1.98
$1/1 Purex – 5-1 RP
Final Price = $.98 after coupon
*You can price match at Walmart/Target if your store is out and you can also get a rain check!
TARGET ~
Aquafresh Kids Training toothbrush – $1.99
$1/1 Aquafresh Kids dental training items Target printable
$1/1 Aquafresh Kids toothbrush – 4-17 RP
Final Price = FREE after coupons
Better Oats oatmeal – $1-$1.34
$1/1 Better Oats printable
Final Price = as low as free!
Carefree Acti-Fresh pantiliners (20-22 ct) – $.97
$1/1 Carefree pantiliners – 5-8 SS
Final Price = FREE after coupon
Degree Men's deodorant – $1.97
$1/1 Degree Target printable
$1/1 Degree Men deodorant printable
Final Price = FREE after coupons
Reach dental floss – $.97
$1/1 Reach floss – 10-10 RP, 4-17 SS
Final Price = FREE after coupon
Similac Sensitive 1 quart formula – $3.86 (on price cut through 7/2)
$5/1 Similac – 4-3 SS
$3/1 Similac – 4-3 SS
Final Price = as low as free after coupon
Up & Up Ibuprofen (24 count) – $.97
$1/1 Up & Up pain reliever Target printable
Final Price = FREE after coupon
Up & Up Pantiliners – $.89
$.75/1 Up & Up feminine care printable
Final Price = $.14 after coupon
Zantac Maximum Strength 150 (24 ct) or Zantac 75 (30 ct) – $7.74
$2/1 Zantac Target printable
$5/1 Zantac printable
Final Price = $.74 after coupons
WALGREENS ~
Buy Carefree pantiliners (20-22 ct) – $.99 w/ in ad coupon
$1/1 Carefree product – 5-8 SS
Final Price = FREE after coupons! (they should adjust the amount of the coupon down)
Buy 2 Colgate Total Advanced or Sensitive toothpaste or 360 Actiflex toothbrush – 2/$7, get a $3 RR
$1/1 Colgate Total – Diabetes & You Winter/Spring issues (these are typically found either in the pharmacy or near the diabetic supplies)
$1/1 Colgate Total – 5-1 SS
Final Price = 2/$2 after coupons/RR ($1 each)
Buy Complete Multipurpose solution – $7.99, get an $8 RR
$1/1 Complete Multipurpose solution – 5-22 RP
Final Price = $1 moneymaker after coupon/RR
Buy Gillette Fusion ProGlide razor system – $9.99, get a $5 RR
$4/1 Gillette Fusion ProGlide razor – 5-1 PG
Final Price = $.99 after coupon/RR
Buy Pure Silk shave cream – $1.99, get a $1.50 RR
Final Price = $.49 after coupon/RR
WALMART ~
Buy Degree Men deodorant (trial size) – $.97
$1/1 Degree Men deodorant printable
Final Price = $.03 overage after coupon
*This post may contain affiliate links. Please refer to my disclosure policy for more information