*This post contains affiliate links and I will be compensated if you make a purchase using the links in this post.
If you're looking for a fun way to surprise kids who are away at college, these
Cheryl's Cookie Greetings
are perfect! Send a
Cheryl's Cookie Greeting
for just $5 shipped! It's packaged in a gift box includes a cookie and a card!  These are great for birthdays, and are a fun way for grandparents to send a message to grandkids who don't live nearby, too!  It's a perfect way to make someone's day.  Who doesn't love cookies?

They've got lots of great combinations to choose from!  I've had these before and getting one in the mail definitely makes me smile and they're yummy, too!  Each one also comes with a $5 gift card to use on your next purchase!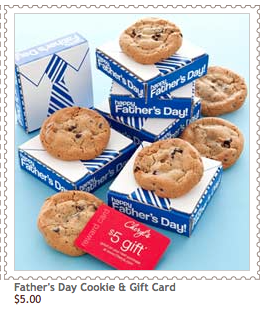 Father's Day is just around the corner and this would make a GREAT surprise!  They have lots of super cute Father's Day themed cookies to choose from!  They've got stuff for 4th of July, too!