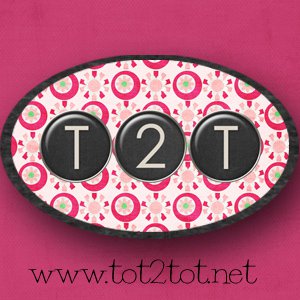 Are you looking to get rid of some of your baby gear, toys, and kids clothing?  Have you tried garage sales in the past and decided it just wasn't worth the time and hassle?  It's not to late to register for the Tot2Tot Consignment Sale!  You can turn all of that "stuff" that's just been sitting around into CASH!  If you're not ready to part with some of your items, you should still go check the sale out!  You can save BIG on quality stuff!
Here's the scoop on the sale:
Merrell Center
Thursday, September 8th – pre-sale 7-8 pm (Volunteers/First time moms/teachers/military only)
Friday, September 9th – 9 am-5 pm (open to the public)
Saturday, September 10th – 9 am-2 pm (open to the public)
If you are going to sell items, you will need to drop them off on Thursday, September 8th between 3 pm and 6 pm.
I participated in my first Tot2Tot Consignment Sale in March and had a GREAT experience!  I'm looking forward to this sale, too!  I have done garage sales many times before and honestly, for me, it's not worth the hassle of sitting there arguing with people about prices.  I have also sold on Ebay and other online forums, but between Paypal fees, shipping, and having to take all those photos, it also wasn't worth it.  It's nice to have someone do the work for you (with the exception of pricing, of course).
Here are some of my "tips for success" for consignment sales:
1.  Make sure clothing is in good condition (free from stains, holes, etc.).  If you wouldn't let your child wear it anymore, no one else wants their child to wear it, either!  If items are wrinkled fromstorage, you may want to iron them just to improve the appearance.
2.  Group items together and sell them as an outfit.  From my experience, outfits sell better than single items!
3.  Price to sell.  If your goal is to get rid of items and your prices are too high, they will not sell.  Depending on the brand and quality of the item, pricing between 1/3 to 1/2 of the original purchase price is a good rule of thumb.  I was able to sell  Gymboree and Gap items for more than items from Old Navy or Target.  Also, you may consider listing your items for half price on Saturday.
4.  Donate what's left to a charitable organization.  Tot2Tot will take care of this for you if you choose and they will send you a receipt with the items that you donated so you can claim it on your taxes!
*This post may contain affiliate links. Please refer to my disclosure policy for more information