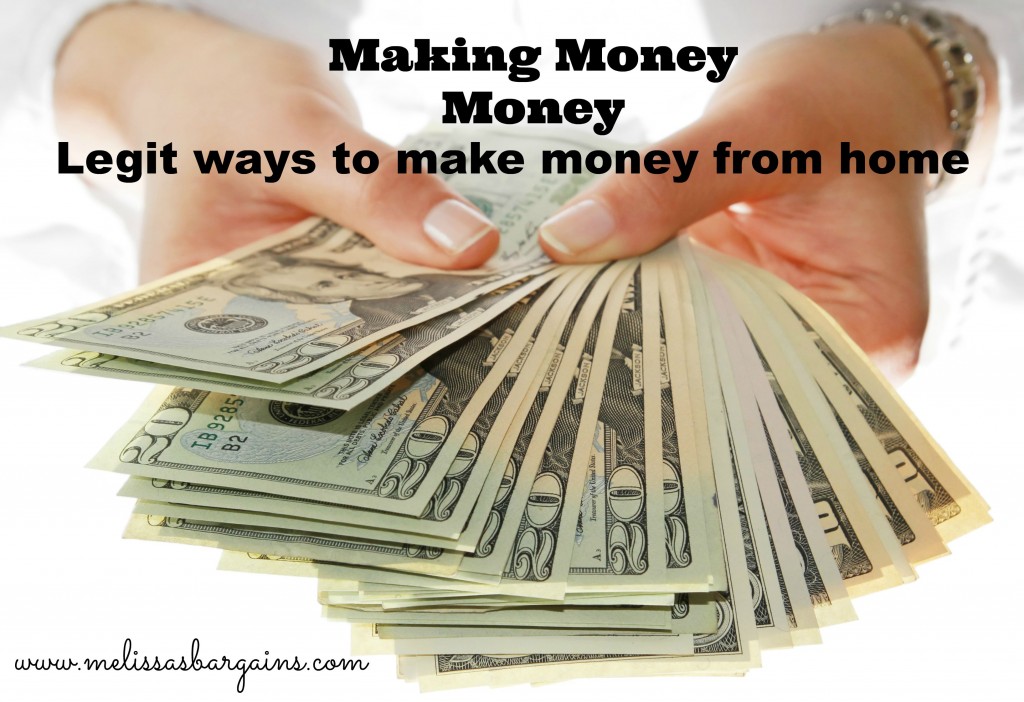 This is the first post in a series called Making Money Monday!  We can all use extra cash, and this series will give you plenty of ideas for how you can earn money from home!  We'll be featuring legitimate work from home businesses as well as other things you can do on the side.  I've been using Swagbucks to earn free gift cards for several years now.  It's how I've paid for a Cash Christmas, too!  I work full time and still manage to make $50 to $100 a month!
If you haven't signed up for Swagbucks yet, make sure you register here–> Swagbucks registration
Download the Swagbucks Apps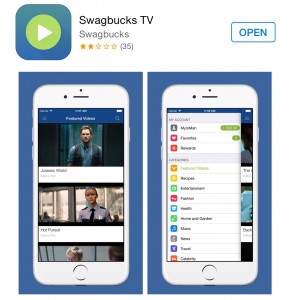 There are six different Swagbucks apps available for Android or iOS.  You can run the videos on these apps throughout the day to earn points called SB – no maintenance required other than switching the app when you hit your earning limit!
iOS
Swagbucks Mobile  – get the heads up on Swag codes and other offers
SBTV Mobile – Earn up to 10 SB per day
EntertaiNOW – Earn up to 10 SB per day
Lifestylz.tv – Earn up to 10 SB per day
Sport.ly – Earn up to 10 SB per day
Moviecli.ps – Earn up to 10 SB per day
IndyMusic.tv – Earn up to 10 SB per day
Android: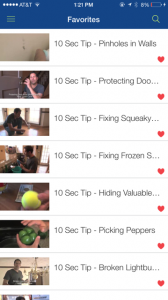 TIP:  Create a "favorites" list with shorter videos so you can get through each app faster.  The "10 second tips" are some of my favorite videos!  To add a favorite, swipe toward the left until a heart appears.  Then access your favorites list from the pulldown bar on upper left menu bar.
Some days, you will be able to receive bonus SB points for running the apps!  Bonus amounts vary by day.  You will know if you qualify for a bonus if you get a message like this while running videos.
Complete the Daily Tasks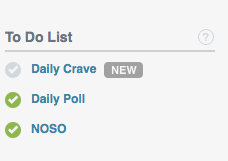 One the left side of your Swagbucks home page, you will see a Daily Tasks list.  The Daily Poll is super easy and only takes a second! For the NOSO, you can just skip through each of the offers for the day – you do not have to sign up for anything.  At the end, you will receive 2 SB points! For Daily Crave, you will receive SB points for playing (and "rating" with a thumbs up or thumbs down) a series of videos.
Complete surveys

On the Swagbucks home page, click on "Answer" and then Surveys.  You will see a listing of survey options that are available to you as well as the amount of SB points that will be awarded if you qualify to complete  the survey.  If you do not qualify to complete the survey, you will still receive one Swagbuck.  Make sure you complete your survey profile (you'll earn points for doing that, too!).  It will help you qualify for more surveys.
Watch Swagbucks TV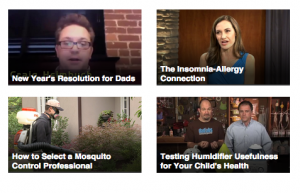 You can access Swagbucks TV from a desktop or laptop computer and/or from the Swag Button.  Swagbucks TV is a collection of videos covering a variety of topics.  You will receive 3 SB points for every 10 videos you watch.  You do need to manually advance to the next video and most times, you will have to enter a 3 letter CAPTCHA to verify before you receive your Swagbucks.  You can also watch videos by clicking on "Discover" and "Encrave."
Complete Brand Activities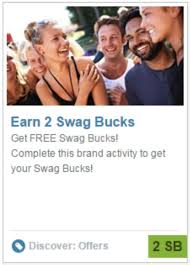 At times, you will see an image like the one pictured above on your Swagbucks home page offering bonus SB points for completing a brand activity.  When you click on it, you usually have to watch a short video or complete a short activity to earn your bonus.  The activities or videos typically take less than a minute.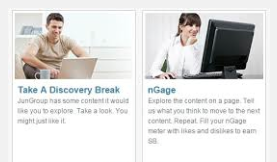 Watch nGage and Jun videos to earn bonus SB points, too!  There are usually limited videos available each day, so it's best to watch as many as you can early in the day!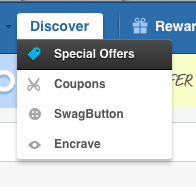 You'll find even MORE special offers by clicking on the Discover tab at the top and then Special offers!
Look for special offers in your inbox

Make sure you check your Swagbucks inbox.  It contains special offers that are just for you!  These offers are usually time sensitive, so it's a good idea to check for them at least once a day!
Strive to meet your goals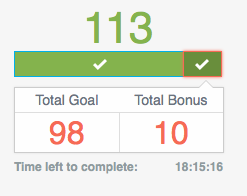 Each day, on the left hand side of your page, you will see a daily goal.  If you reach your first goal, you will see an additional "Total Goal" along with a total bonus for reaching that goal.  Your bonus points for the month are credited to your account at one time in the following month (usually at the beginning of the month).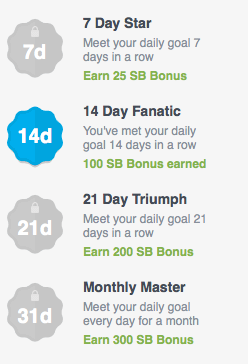 If you meet your first daily goal, you can earn additional bonus SB points throughout the month.  These will also be credited to your account the following month.  You can easily earn enough for a free gift card just by meeting your daily goals!
Rewards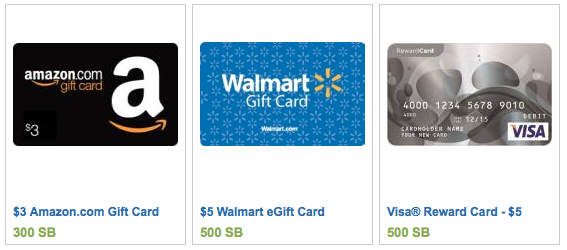 You can cash out for gift cards to Amazon for as little as 300 SB points!  You can cash out for gift cards to popular stores like Walmart, Target, and CVS for just 500 Swagbucks!  Once a month, you can also save on a $25 gift card.  Typically, these cards are 2,500 SBs, but once a month, you can get one for 2,200!  I know that number might sound overwhelming, but once you start using Swagbucks regularly, it's usually not that hard to get there!
Right now, Swagbucks has a way for you to earn a 300 SB bonus just for telling your friends!  Invite a friend to join Swagbucks between now and July 31st. When your referred friend earns 300 SB by Friday, July 31st, they earn a 300 SB bonus AND you get a 300 SB bonus for referring them! It's a win-win for everyone!
This post is full of ideas that will make it super easy for you AND your friends to get to 300 Swagbucks!
Happy Swagging!
DISCLOSURE:  I am a Swagbucks Influencer and my referral link is included in this post.