This post contains affiliate links.  Please refer to my disclosure policy for more information:
If you're looking for party games, Amazon has select party games up to 50% off today!
Here are some top picks: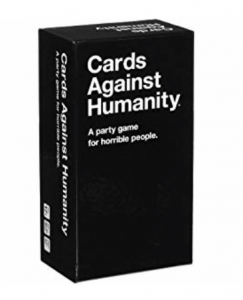 Cards Against Humanity – $17.50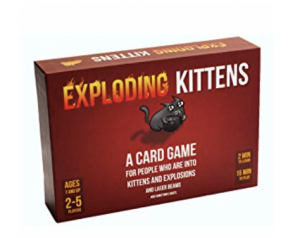 Exploding Kittens – $12.99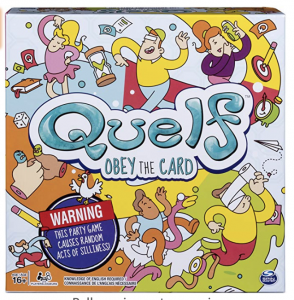 Qwelf – $10.99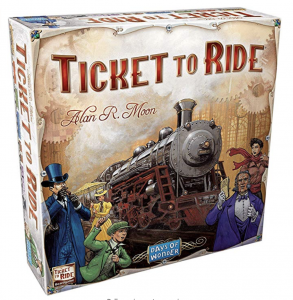 Ticket to Ride – $24.99
Make sure you also check out these deals on family board games: remember that pricing can change at ANY time so always verify final pricing before you complete a purchase!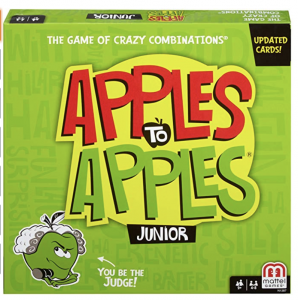 Apples to Apples Junior – $7.49
Apples to Apples – $7.49
Battleship – $9.99
Blink Card Game – $4.64
Charades for Kids – $5.99
Clue – $5
Codenames – $9.99
Connect 4 – $5
Don't Break the Ice – $6.36
Hungry Hungry Hippos – $7.41
Kanoodle – $6.49
Monopoly Classic – $8.99
Monopoly Deal Card Game – $3.99
Mouse Trap – $9.74
Operation – $10
Phase 10 – $4.97
Sorry – $5
Spot It! Classic – $6.23
Trouble – $5
Yahtzee – $5.91
Yeti in My Spaghetti – $4.19
5 Second Rule – $9.99
Remember you can get free two day shipping on TONS of items with Amazon Prime!  There are other great benefits including streaming movies with Prime video, Amazon Music, and even cloud photo storage!  Get your free 30 day membership here–> FREE Amazon Prime trial
Looking for more great Amazon deals?  Make sure you check out my group on Facebook–> Melissa's Bargains Group on Facebook