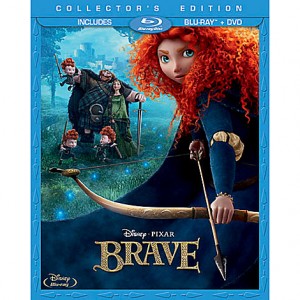 Here's another great deal at The Disney Store right now!  You can pre-order the Brave Blu Ray/DVD Combo pack for $24.99 and you'll get a lithograph set for free, too!  You will also receive a coupon for $20 off a future online purchase of $40 or more!  Plus, right now you can also get free shipping when you enter the code MOVIESHIP at check-out.  The pre-order offer is available through 11/12 and the free shipping offer is available through 11/7.
Click here to grab this deal–> Brave Blu Ray/DVD combo pack for $24.99
My kids loved this movie and one of the comments my daughter made after we watched it was "we're definitely buying this one when it comes out on video."  I have a Disney Store gift card that I got from Disney Movie Rewards, so I will definitely be taking advantage of this promotion.  I'll use the coupon to get other items on my kids' Christmas lists, too!
The release date is 11/13/12.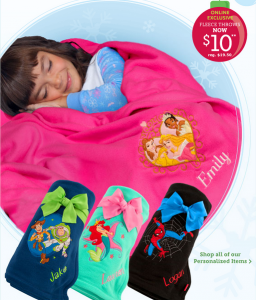 While you're there shopping, don't forget about the deal on personalized fleece blankets that I posted about earlier today!  You can get them for just $10 shipped and it ends tonight!  Take advantage of that promotion here–> Disney personalized fleece blankets for $10 shipped
Thanks to Caroline for this update: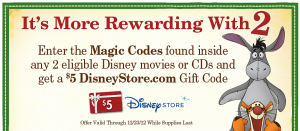 Get a $5 Disney Store credit when you enter two Disney Movie Rewards codes!  I had a few extras laying around, so I was able to get in on this deal!  This makes the movie just $19.99 shipped and the blankets just $5 shipped!
Find more online deals here–> Online deals
*This post may contain affiliate links. Please refer to my disclosure policy for more information