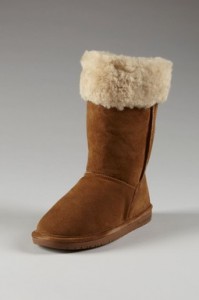 Hautelook has Bearpaw Boots on sale today!  You can grab styles for as low as $22!  I don't own a pair of Bearpaw Boots myself (in Texas, I don't have a whole lot of need for them!), but I have heard that they are awesome and these prices are 50% less than retail prices!
If you're new to Hautelook, you can register here–>Hautelook registration
Check out the Bearpaw sale here–>Bearpaw boots sale on Hautelook  
NOTE:  If you don't see the Bearpaw event on your main Hautelook page, click on the "women" tab and then Bearpaw.  Don't forget to tell your friends!  You get a $10 credit every time your friend signs up and makes a purchase.  So, you may be able to score FREE boots today or FREE items during a later sale!
*This post may contain affiliate links. Please refer to my disclosure policy for more information