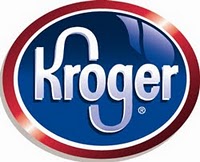 Kroger made an announcement that undoubtedly is bad news for many Houston area shoppers.  Effective Wednesday, April 13th, they will be ending their promotion where they double and triple coupons.
In addition to the disappointing news that Houston area shoppers will no longer be able to double and triple coupons, they also made the following "clarifications" to their coupon policy:
We will still continue to accept coupons at face value. Part of the new policy states there is a limit of one electronic or paper manufacturer coupon per item. The opportunity to stack is no longer available. A digital coupon and manufacturer paper coupon may not be combined on the purchase of a single item. More than 100 digital coupons are available daily at www.kroger.com.

If you have loaded an electronic coupon to your Kroger Plus card, then the digital coupon will apply before the manufacturer paper coupon.
You can view their full press release regarding the changes here.
Will this affect the way you shop?  Do you see yourself shopping more at Walmart?  Target?  Randalls (since, as of right now, at least, they will still double/triple one "like" coupon per transaction)?  I'd love to hear your thoughts on these changes!
*This post may contain affiliate links. Please refer to my disclosure policy for more information.