This post contains affiliate links.  Please refer to my disclosure policy for more information.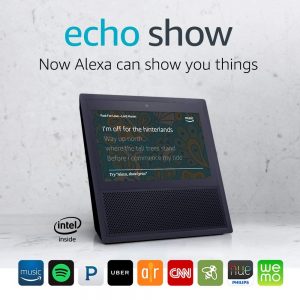 If you haven't checked out the Amazon Echo Show yet, today is a GREAT day to grab one!  Today only, Amazon Prime members can get the Amazon Echo Show for $129.99, which is $100 off the regular retail price!  I got one for Christmas and I absolutely LOVE it!  You can stream music from services like Pandora or Spotify, you can hear traffic and weather reports, and you can even order pizza or watch movies!!  It will also interface with things like your Ring doorbell.
If you're investing in any of these devices, I totally recommend checking out 
4 months of Amazon Music Unlimited for just $.99!  
I love you Amazon Music!  They have music for any artist I've looked for and you can create playlists!  I use it at work, in my car (
it's GREAT for road trips!
) and at home from one of our Echo devices.
Here are some more deals on Echo devices: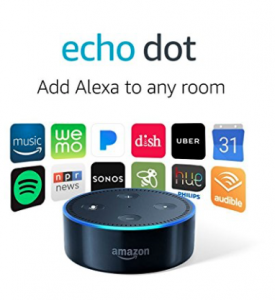 Amazon Echo Dot – $29.99 – these are GREAT for bedrooms.  My tween and teen LOVE theirs!
Amazon Echo – $69.99
Amazon Echo Plus – $99.99
These deals in Fire tablets are pretty awesome too: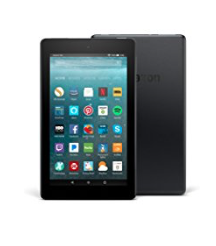 Amazon Fire tablets are only $29.99 and if you get 3, you'll pay just $79.97!!  Check out the 3 pack here–> Amazon Fire tablets 3 pack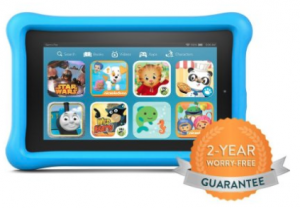 The Kids Fire Tablet, which includes a heavy duty case, 2 year no questions asked warranty, and one year of Amazon Free Time Unlimited is only $69.99 today!
If you're taking advantage of these deals on Fire tablets, make sure you also grab extra storage!  Get a SanDisk Ultra 64 GB micro SD card for just $13.99! (regularly $29.99)
The Kindle Paperwhite is a popular e-reader and today you can score it for just $79.99 (regularly $119.99)
If you enjoy reading on your tablets, today you can get 
3 months of Kindle Unlimited Reading for just $.99!  
I decided to take advantage of this promotion myself!
See all of the Prime Day deals here–> Amazon Prime Day deals
If you haven't already, make sure you sign up for your FREE 30 day Amazon Prime trial! This will give you access to all the exclusive deals on Prime Day!  If you're a student, you'll get a free six month Amazon Prime trial PLUS you'll pay 50% for your Prime membership after that!  Amazon Prime gives you benefits like free 2 day shipping, video and music streaming, photo storage, and more!