This post contains affiliate links.  Please refer to my disclosure policy for more information.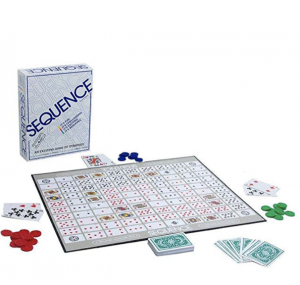 Amazon has added some new games to their board games sale!  Sequence is on sale right now for $13.99!  It's regularly $24.99!  This is another one of my family's favorites.  Remember that Amazon pricing changes frequently and some of these prices may no longer be available at the time that you are accessing this post.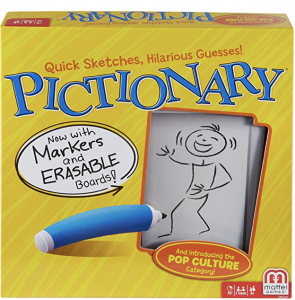 Pictionary is on sale for $9.99!  This is a fun game for groups!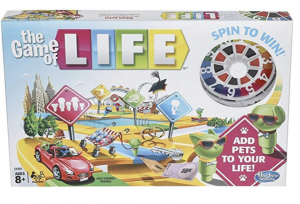 The price on The Game of Life has dropped to $9.89 (51% off).  This was one of my childhood favorites!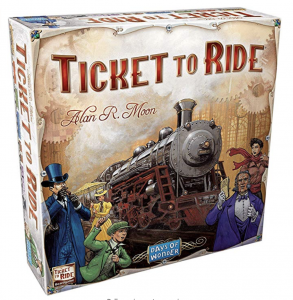 Ticket to Ride is a popular family game if you've got older kids and it rarely goes on sale!  Right now, it's on sale for $24.99, which is 50% off!
Check out these other great deals on family games:
Battleship – $9.99
Blink Card Game – $4.64
Blokus – $9.99
Catch Phrase – $9.99
Clue – $7.88
Codenames – $9.99
Connect 4 – $6.88
Hasbro Rubik's Cube – $3.44
Hungry Hungry Hippos – $7.41
Jenga Classic – $6.49
Kerplunk – $7.49
Left Center Right Dice Game – $6.80 (also part of the Buy 1, get 1 50% off games promotion)
Monopoly Classic – $8.99
Monopoly Deal Card Game – $3.99
Phase 10 – $4.79
Scattegories – $10.94
Simon – $10
Sorry – $7.88
Sushi Go! – $8.95 (also part of the Buy 1, get 1 50% off games promotion)
Taboo – $10.04
Trouble – $6.88
Twister – $8.99
Yahtzee – $5.91
5 Second Rule – $9.99
Remember you can get free two day shipping on TONS of items with Amazon Prime!  There are other great benefits including streaming movies with Prime video, Amazon Music, and even cloud photo storage!  Get your free 30 day membership here–> FREE Amazon Prime trial
Looking for more great Amazon deals?  Make sure you check out my group on Facebook–> Melissa's Bargains Group on Facebookn