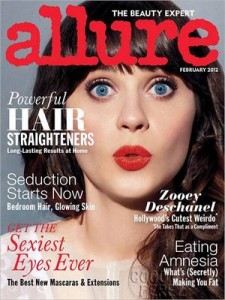 Right now you can get a year's subscription of Allure Magazine for just $4.50 a year!
Every issue is full of celebrity tips and insider secrets from the pros, like what works overnight and what works for a lifetime.  Editors pick their favorite new products and reveal what new styles really work for you.
Each subscription has 12 issues and you can purchase up to three years at this price.  If you already have an Allure subscription and purchase this deal, it will just add years to your already existing subscription.  Please allow 8-14 weeks for your first issue to arrive!
Click here to get this deal–> Allure Magazine subscription for $4.50 per year
Don't forget to enter the code MELISSA at checkout to get the discount.