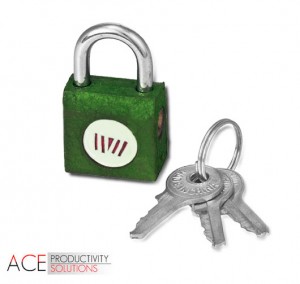 I guess sometimes waking up in the middle of the night pays off! Right now, 1SaleADay has another hot freebie available: a 20 mm Iron Padlock with 3 keys!  To get the free set, all you have to do is like their page here on Facebook and leave a comment!
I just got my free Omaha 6-in-1 screwdriver set from 1SaleADay that I posted about here in the mail this week, so the items really do come and the turn around time is super fast.  The best part is that you don't have to give any payment information so they really, truly are FREE!
Here's what's included with this set:
-Iron body
-20mm padlock
-Multi-pin tumbler mechanism
-Includes 3 keys
This will come in handy at the pool on those days that we decide we want a locker! I just told myself a few days ago that we needed to invest in a padlock! Free is even better!
*This post may contain affiliate links. Please refer to my disclosure policy for more information