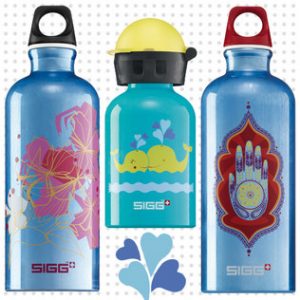 Zulily has just added some great new items today!  You can get Sigg reusable bottles in a variety of styles and colors for 40% off!  Prices start at $10.99
They have also just added Pacific Play tents and other items today and they're up to 60% off!!  In addition to super cute tents for kids, they've also got tunnels and even a parachute!  Prices start at just $14.99.
Plus, you can get FREE shipping on any additional orders you place.  One order with paid shipping must be completed to activate free standard shipping on all subsequent orders.   Subsequent orders must be completed on the same calendar day between 12am pdt and 11:59pm PDT.  You can also get 10% off your order using the code FAMILY10 or the code COUPCAB631.  Both codes are reportedly one time use, so if you've used them before, you wn't be able to use them again.
With Zulily, you can get cute stuff for your kids without having to pay a fortune or bust your budget!
*This post may contain affiliate links. Please refer to my disclosure policy for more information