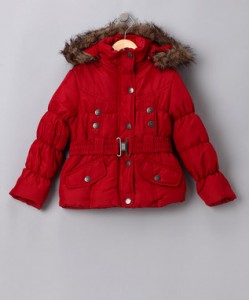 I know what you're thinking.  It's 100 degrees outside and the last thing on your mind is winter clothing, but now is a GREAT time to buy that winter clothing because it's cheap!  You'll be thanking me when the cold front actually hits in a few months!
Right now, at Zulily you can grab winter coats and gear for 65% off the regular retail prices and they are SO cute!  The puffer jackets for girls are just $19.99.  They also have these super cute pea coats for just $19.99!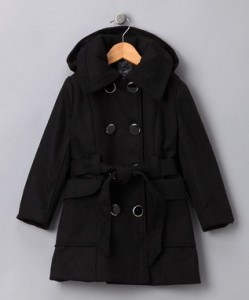 Of course they have mittens, hats, and scarves, too!  Why pay full price in a few months when you can get it all for SO cheap right now?
Plus, you can get FREE shipping on any additional orders you place.  One order with paid shipping must be completed to activate free standard shipping on all subsequent orders.   Subsequent orders must be completed on the same calendar day between 12am pdt and 11:59pm PDT.  You can also get 10% off your order using the code FAMILY10 or the code COUPCAB631.  Both codes are reportedly one time use, so if you've used them before, you wn't be able to use them again.
With Zulily, you can get cute stuff for your kids without having to pay a fortune or bust your budget!
*This post may contain affiliate links. Please refer to my disclosure policy for more information