Have you checked out Totsy yet? Right now, they are having a HOT sale on Melissa & Doug toys!  We love Melissa & Doug toys, and I know that the best items tend to sell out quickly during these sales, so I hurried and grabbed some for my kids!
If you have the $30 Totsy credit from Plum District that I posted about a few days ago, this will be an even better deal for you!  I was able to grab a stamping set for my daughter, the sandwich making set that I've been eyeing for awhile now and the hide and seek board for a little more than the cost of shipping!
Here are a few of my favorites: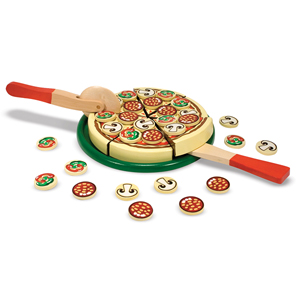 Pizza Party – $14 – my kids have had this for about a year now and absolutely LOVE having pretend pizza parties!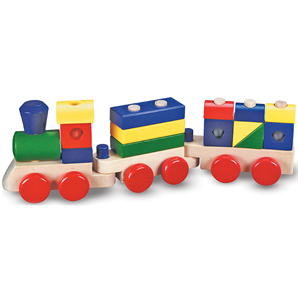 Stacking Train – $11.90 – my son has had this since he was 2 and still loves to play with it at 4!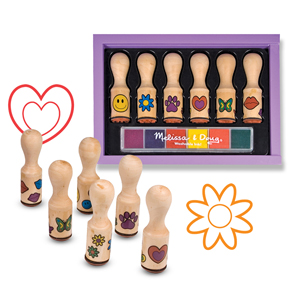 Happy Handle Stamp Set – $7 – I just bought this for my daughter who loves arts & crafts projects.  She is going to be so excited!
Here's how you can take advantage of this sale:
1.  Sign into your Totsy account here (or create one here if you don't have one yet!)
2.  From the main page, click on the red shop button for the "Melissa & Doug" sale.  It says that the sale closes in 1 days, but from previous experience, I know that the Melissa & Doug sales don't last long!
3.  Add the items you are interested in to your cart and then check out.  If you have the Plum District credit, make sure you enter your code at check-0ut!  If your total is $45 or more before discounts, you will also get a free subscription to Family Fun Magazine!
If you're not familiar with Totsy, they have lots of other clothing, toys, and accessories for kids and moms at great prices!  Sign up here today and let me know what you got!

*This post may contain affiliate links. Please refer to my disclosure policy for more information