Are you looking for home improvement ideas for your kitchen, bathroom, bedroom, or even a home office? Hurry and grab this Kraftmaid Inspiration Guide – it's FULL of ideas! There is a limited supply and this offer is only available while supplies last. It never lasts long! Hurry and grab yours before it's gone by clicking on the image above!! I hope you're able to get one! I can't wait to get mine!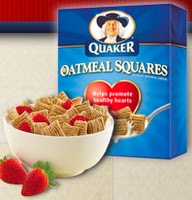 I love Quaker Oatmeal squares! If you love them like I do (or you just want a yummy freebie), like them on Facebook and request your free sample!
Our family LOVES Chili's (it's pretty bad when you're on a first name basis with the waiter because you go there so often). One of our FAVORITE things there is their chips & queso! I'm so excited about this printable coupon to get Chili's chips & queso for FREE! I've got mine – did you get yours?? The coupon is valid through 7/19/2011.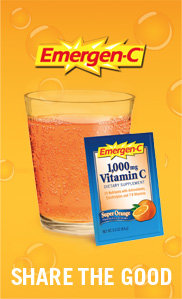 I love free samples and I know you do, too! You can grab a free sample of Emergen-C here!I work in education where kids tend to pass things around to the school staff and I've heard great things about this stuff. I'm excited to try it!
You can also share a sample with up to 10 of your friends here on Facebook! Sharing is caring, right?
My kids are hooked on the Disney Parks documentary on Netflix and have been begging to go on a Disney vacation. The last time I went was as a teenager, and my parents took care of everything, so I have no idea where to even start as far as planning a Disney vacation! Right now you can get a FREE Disney Parks vacation planning DVD here! I can't wait to check it out and I'm sure my kids will enjoy it, too!
*This post may contain affiliate links. Please refer to my disclosure policy for more information