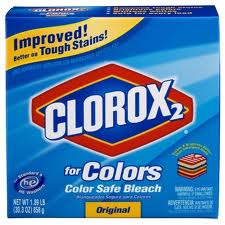 Have you signed up for Woman Freebies yet?  I LOVE Woman Freebies and love getting my daily "freebie fix" from their daily e-mails!
Rumor has it that sometime on Tuesday, 9/6, Woman Freebies will be offering an AWESOME Clorox 2 coupon as part of the launch of the "Mom Will Never Know" movie.
Make sure you're ready to grab this offer when it goes live:
1. Sign up for Woman Freebies account here (all they need is your first name and e-mail address!)
2. Once you are signed up, be sure you confirm your e-mail address and then watch for the offer.  I'll be sure to post it when I see it!  Keep in mind that these offers come and go VERY quickly.
Don't worry – I've been signed up with Woman Freebies for awhile now and I don't get any spam – I just get great offers a few times each week! 
*This post may contain affiliate links. Please refer to my disclosure policy for more information