Have you discovered 1SaleADay yet? They have awesome freebies and great cheap finds, too!
They just released a surprise freebie with free shipping here on their website ($29.99 value).  If you don't see it when you log in, make sure you click on the "1SaleADay" tab to access it! I can't wait to see what it is!  Make sure you follow their Facebook page here and their Twitter page here and post a testimonial before requesting your freebie!
I just got my free Omaha 6-in-1 screwdriver set from 1SaleADay that I posted about here in the mail last week, and the padlock in the mail today, so the items really do come and the turn around time is super fast.  The best part is that you don't have to give any payment information so they really, truly are FREE!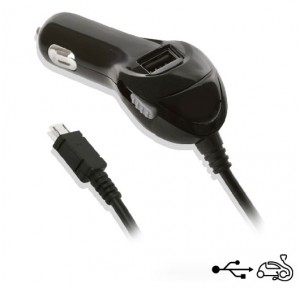 They also have this car charger for just $2 today! It supports micro-USB ports.  I use mine to charge my Kindle and my cell phone! I was so excited to see this because mine has been on the fritz and I needed a new one and my cell phone company wanted $20!
I'm guessing that the freebie offer won't last long.  Hurry and grab yours here before it's gone!
*This post may contain affiliate links. Please refer to my disclosure policy for more information