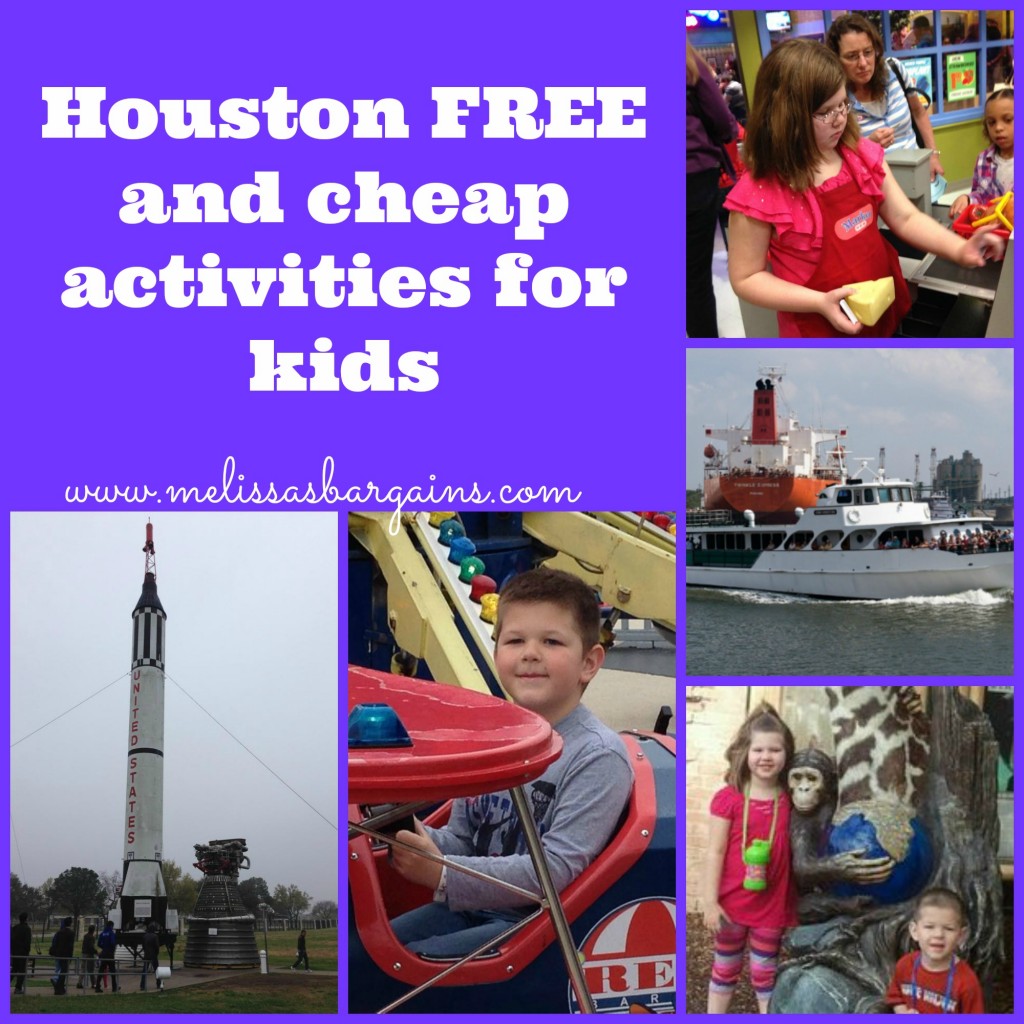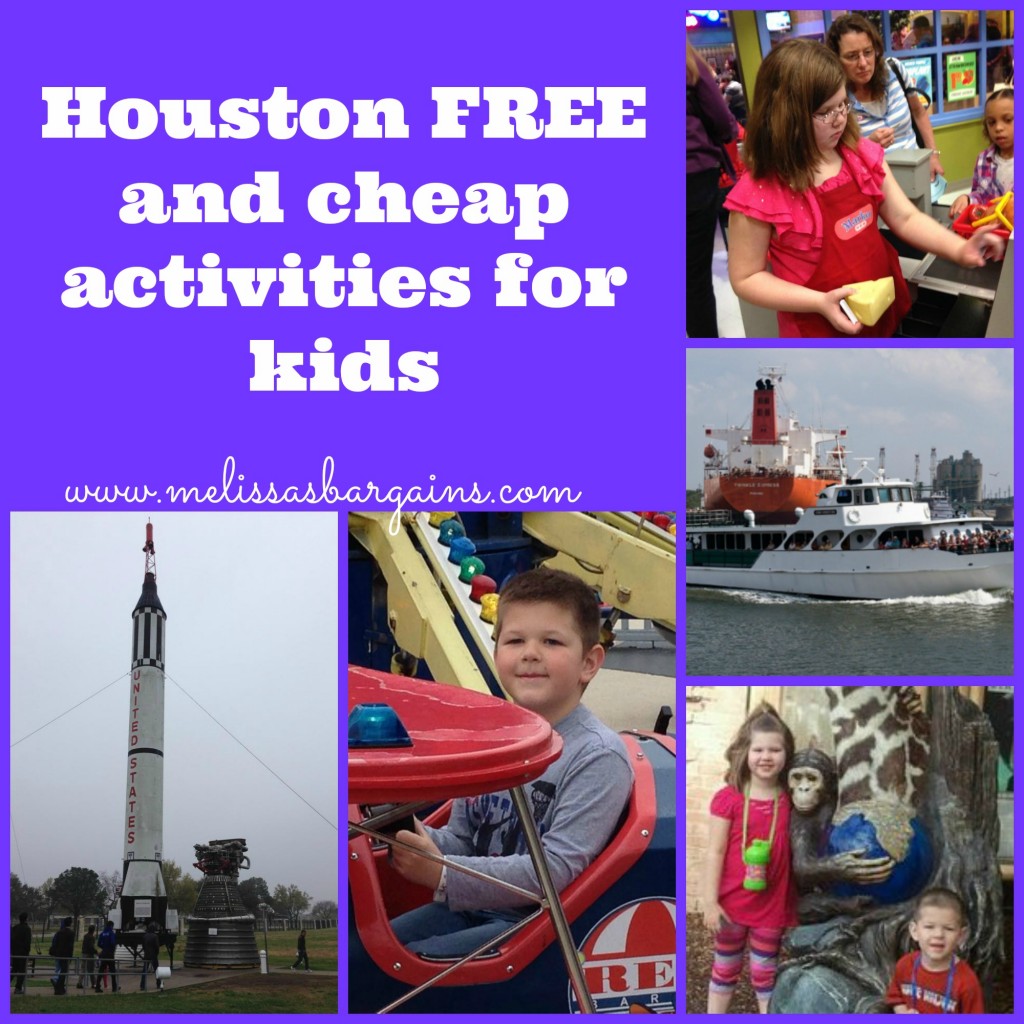 Summer vacation is just around the corner!  If you're on a budget, but you still want to have a good time with your kids this summer, make sure you check out these Houston Free and Cheap Activities for Kids!
Houston Free Activities for Kids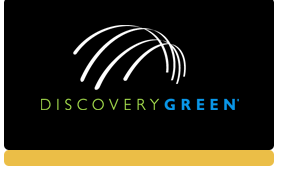 Discovery Green – If you haven't checked out Discovery Green yet, this summer is the perfect time to do it!  They've got something for EVERYONE including free kayak classes, free yoga, and free family movie nights!  They've also got a playground and fountains where your kids can play!
Find park hours and directions here–> Discovery Green Information
Hermann Park – They've got the perfect spot for a summer picnic!  You'll also find Japanese gardens, hiking trails, playgrounds, fountains, and more!  For a small fee, you can ride the train or pedal boats, too!  They've got easy access to many local museums and the zoo, too!
Buffalo Bayou Park – They've got 160 acres of biking and jogging trails, fountains, and art work!  It includes a skate park, dog park, police officer memorial, nature play area, and more!  In the evenings, check out the Waugh Bridge Bat Colony!
Houston Arboretum & Nature Center – We haven't been here yet, but it's free 365 days a year and includes hiking trails and wildlife habitats!  They also have special children's programs for children ages 18 months-12 years old!  Find out more here–> Houston Arboretum Children's Programs
Take advantage of these free zoo and museum days: parking fees may apply – if you're a Bank of America card holder, the first weekend of the month, you can also enjoy The Children's Museum, Houston Zoo, and The Museum of Fine Arts free thanks to the Museums on Us program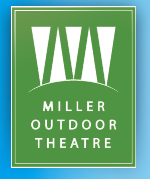 Miller Outdoor Theater – This has been on my "bucket list" for awhile now!  They've got FREE daytime and evening performances that the entire family can enjoy including children's classics and performances from the Houston Grand Opera.  Arrive early for the best seating!
See the schedule here–> Miller Outdoor Theater schedule
Make sure you check out the Theatre Under the Stars schedule, too!  Upcoming plays include Cinderella, Hairspray, and The Little Mermaid (you do have to purchase tickets for these events)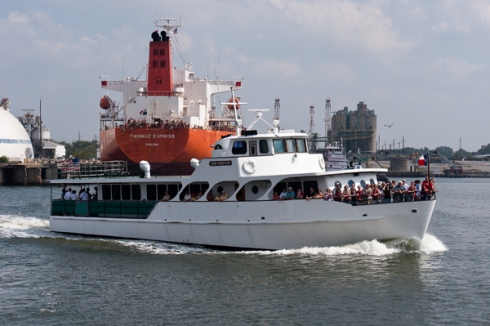 Port of Houston Boat Tour – How cool is this?  You can take a FREE 90 minute boat tour of the Port of Houston!  Kids and parents will enjoy seeing local "wildlife" including pelicans and seagulls, checking out all the ships, and seeing how they move cargo!  You must make reservations in advance.
Check out the tour schedule and make your reservations here–> Port of Houston Boat Tour Reservations

Water Spraygrounds – Did you know that the City of Houston has 23 FREE Splash Pads that they call Water Spraygrounds?  Find a location near you here–> Free Splashpads in Houston
Zube Park Free Train Rides – Houston Area Live Steamers offers free train rides once a month at Zube Park!  All ages are welcome to ride!
See the latest schedule here–> Zube Park Train Rides schedule
These activities are not "free" but they are "must see" things to do in Houston!  One of my favorite ways to see all of these things on a budget is with a 
Houston CityPass!  
Kids can see five attractions for $41 and adults pay just $51!  You'll save up to $45 when you get one!  Check it out here–> 
Houston CityPass
Downtown Aquarium – They've got carnival games, rides, and more!  Your kids can feed the stingrays in the Stingray Reef and they'll love all of the exhibits in the Aquarium Adventure, too.
Houston Children's Museum – I have to confess that I haven't been to children's museums in other places, so I have nothing to compare this to, but I think that the Houston Children's Museum is pretty fantastic!  Your kids get their own ATM card to manage while they're there.  They will earn money working jobs ranging from a veterinarian to a cashier at a grocery store and if they're lucky, they may even end up working at a news station!  I recommend planning to stay for several hours!
Houston Museum of Natural Science – My kids are HUGE fans!  See dinosaurs, mummies, and more!  They have rotating specialty exhibits, too!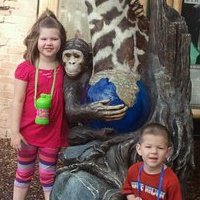 Houston Zoo – My kids have LOVED trips to the zoo from a young age.  Make sure you check out the schedule online before you go so you don't miss special daily events.  Splurge and let your kids feed the giraffes at least once.  It's an unforgettable experience!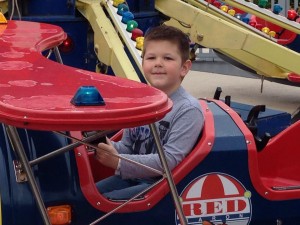 Kemah Boardwalk – I took my kids to the Kemah Boardwalk for the first time during Spring Break this year!  They loved it so much that my son begged to go back for his birthday!  They've got thrill rides, live music and entertainment, boardwalk games, and great restaurants!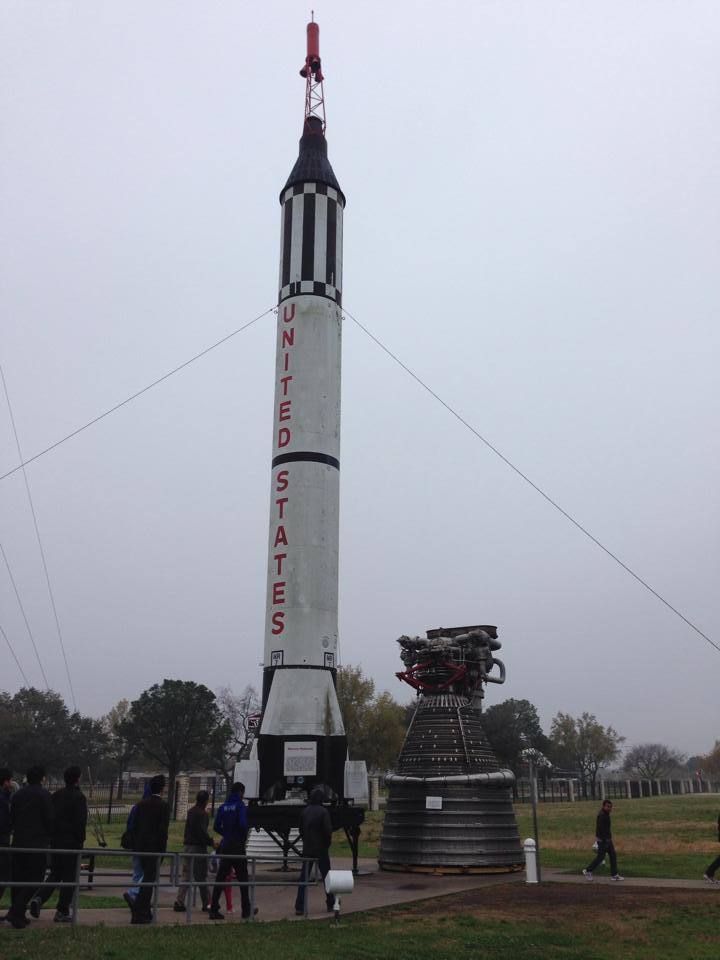 Space Center Houston – If you live in Houston and you haven't been to Space Center Houston yet, you MUST visit! I can still remember my first trip as a child and I learn new things every time I go back with my own children! TIP: Arrive EARLY and head straight for the tram tours. Otherwise, you'll be waiting several hours if you try to go later in the day!
You can also choose to visit The Houston Museum of Fine Arts.
Here are a few other activities work checking out:

Make sure you check for Groupon deals to save more on some of these activities–> Houston Groupon Deals
If you've got time for a day trip, make sure you check out these options: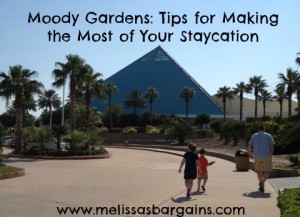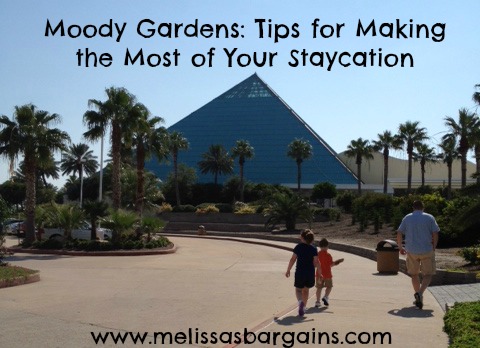 Here are some tips for saving money on your next vacation:
Do you have any other ideas for free and cheap activities for kids in Houston?  Please share them in the comments!
Here are some other Staycation ideas for destinations across the US!

A – D
Phoenix, Arizona — Saving For Someday
Fresno, California — Living A Frugal Life
Orange County, California — More With Less Today
San Diego, California — Southern Cali Saver
Denver, Colorado — Bargain Blessings
Washington, District of Columbia — Kidventurous
F – I
Disney World, Florida — The Happy Housewife
Jacksonville, Florida — Saving The Family Money
Orlando, Florida — Coupon Mamacita
St Augustine, Florida — Simply St. Augustine
Tallahasse, Florida — SwagGrabber
Tampa Bay, Florida — LaToyaEdwards.net
Atlanta, Georgia — Pretty Frugal Diva
Dahlonega, Georgia — Kathys Cluttered Mind
Savannah, Georgia — This Mommy Saves Money
Aurora/Chicago, Illinois — A Savings WOW!
Chicago, Illinois — Entertaining Chicago
Indianapolis, Indiana — Chaos Is Bliss
K – P
Lexington, Kentucky — Homeschool Village
Louisville, Kentucky — The Kennedy Adventures
Northern Kentucky, Kentucky — Simply Sherryl
Carroll County, Maryland — Looking at life CreativLEI
Boston, Massachusetts — Maven of Savin
Battle Creek, Michigan — Pichea Place
Grand Rapids, Michigan — Give Me Neither
Metro Detroit, Michigan — Saving Dollars and Sense
Kansas City Area, Missouri/Kansas — Redefined Mom
Omaha, Nebraska — Family Fun in Omaha
Central, New Jersey — Our Good Life
Cincinnati, Ohio — Adventure Mom
Cleveland, Ohio — Kosher on a Budget
Columbus, Ohio — Cleverly Simple
Dayton, Ohio — Savings Lifestyle
Mansfield & Richland County, Ohio — The Traveling Praters
Miami County, Ohio — Something 2 Offer
Northeast, Ohio — Sisters Shopping on a Shoestring
Portland, Oregon — Frugal Living NW
Harrisburg/Central, PA — Family Balance Sheet
Erie, Pennsylvania — Growing Kids Ministry
Philadelphia, Pennsylvania — Moms Need To Know
Pittsburgh, Pennsylvania — The Coupon High
R – W
Arlington, Texas — Grocery Shop For FREE
Fort Worth, Texas — Coupons and Freebies Mom
Houston, Texas — Melissa's Bargains
Katy, Texas — Moms Confession
San Antonio, Texas — How to Homeschool My Child
Tyler, Texas — iLoveMy5Kids
Charlottesville, Virgina — How to Have it All
Norfolk, Virgina — The Talking Suitcase
Richmond, Virgina — Vacation Maybe
Seattle, Washington — Thrifty NW Mom
Tacoma/South Puget Sound, Washington — Queen Bee Coupons
Oshkosh, Wisconsin — A Little Bit of This and That
NOTE:  This post contains some affiliate links.  Please refer to my disclosure policy for more information.