This post contains affiliate links.  Please refer to my disclosure policy for more information.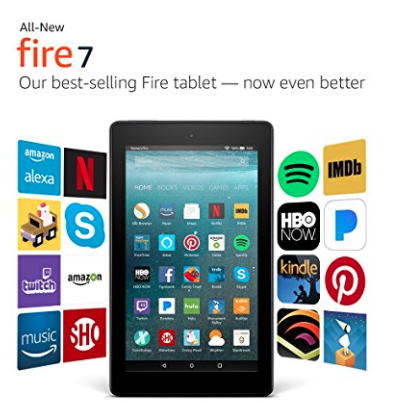 If you're looking for an affordable tablet for kids, this Amazon Fire tablet is on sale for $29.99!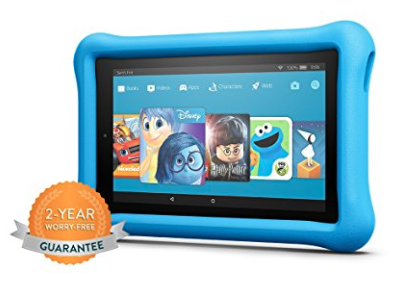 Or get the Kindle Kids tablet which includes a kid proof case, a 2 year no questions asked warranty and more for $69.99!
These deals are also available: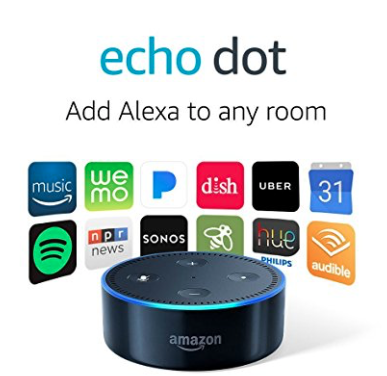 If you're looking for gift ideas for tweens and teens, check out the Amazon Echo Dot!  It's on sale for just $29.99, which is $20 off the regular retail price!  This is the lowest price I've EVER seen on them!  I got each of my kids one of these for their birthdays this year and we LOVE them!  They tell jokes, do math problems, make lists, play music, and even order pizza!
Want to see how it works?  Check it this video–> How the Amazon Echo Dot works
These Echo products are also on sale:
Not sure which one to get?  The Amazon Echo Dot is perfect for bedrooms and other small areas.  The Amazon Echo is great for larger areas like a family room!  If you're grabbing an Alexa product, grab this deal on Amazon Music, too (I took advantage of the same promo during Prime Day in July and I'm hooked!)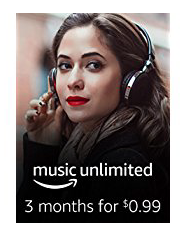 Get 3 months of Amazon Music Unlimited for $.99!!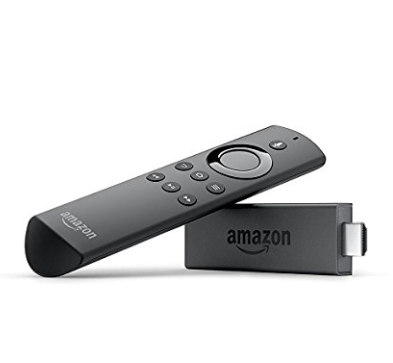 Save money by cutting cable and grab an Amazon Fire Stick!  They're on sale for just $24.99!
See all the Amazon Black Friday deals here–> Amazon Black Friday deals
See more Black Friday deals here–> Black Friday deals
Make sure you join my group on Facebook to stay in the loop–> Melissa's Bargains on Facebook